When it comes to coffee flavors, there's no shortage of options out there. The flavor can be infused directly into the beans or added with syrups and creamers after the coffee is brewed.
However you look at it, there's plenty to choose from. But which coffee flavors are the most popular?
1) French Vanilla
French vanilla's smooth and rich flavor definitely makes it one of the most popular coffee flavors available!
Compared to regular vanilla, French vanilla is made with additional egg yolks, so it has a creamier, custard-like flavor that's more buttery.
French vanilla ( see on Amazon) also has a natural sweetness that can reduce coffee's bitterness without overpowering the roasty flavors.
2) Hazelnut
Hazelnut is another one of those famous coffee flavors that you'll find everywhere!
These round, brown nuts are actually the fruits of the Hazel tree and have a flavor that's sweet, musty, and earthy. This is why they're used in so many pastries and desserts around the world.
Also, many coffee beans contain nutty flavor notes, which means Hazelnut matches well with many coffees. ( you can check this hazelnut syrup on Amazon)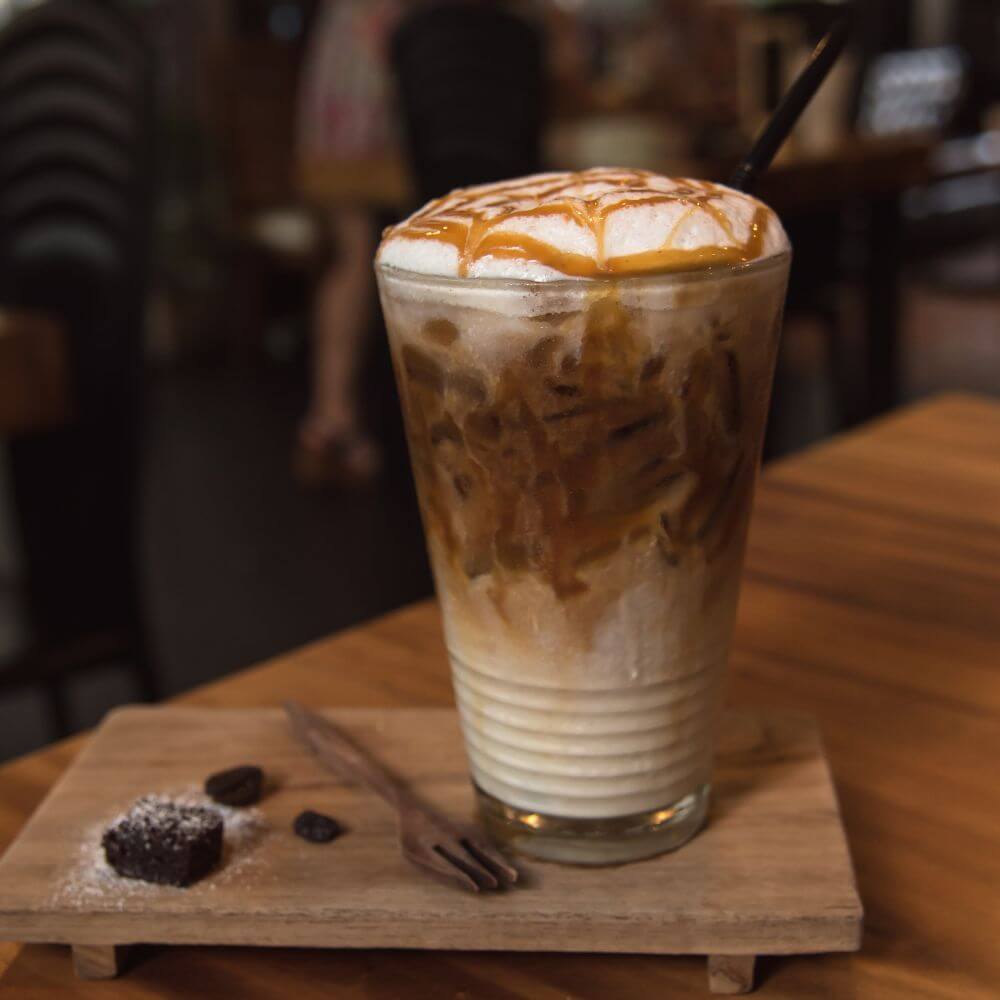 3) Caramel
It should come as no surprise that caramel makes the list. You'll find a number of different caramel "flavors" out there such as
But at their core, they all share the same rich, sweet and buttery taste that can accentuate any coffee well.
One thing that sets caramel flavoring apart from others is that it's easy to create yourself. Since caramel is just cooked sugar, you can easily make it at home.
However, if you'd prefer to buy it, there are caramel-infused coffee beans, syrups, and caramel creamers available.
Related Post:
4) Crème Brulée
Crème brulée (also known as burnt cream) is a baked custard topped with a thin layer of caramelized sugar. And considering how popular French vanilla and caramel are, it's no wonder that this one is so popular.
While it's not one of the classic flavors, crème brulée is a fan favorite that's available as a creamer, syrup, or even flavor-infused beans.
5) Pumpkin Spice
Nothing says "it's autumn" quite like the seasonal Pumpkin Spice ( see on Amazon)
The spice is a blend of ginger, cloves, cinnamon, allspice, and nutmeg that only grows in popularity with the yearly return of Starbucks' Pumpkin Spice Latte.
A big reason for the popularity of Pumpkin Spice has to do with the scent's ability to make us feel nostalgic or remind us of family and holidays.
But you don't have to swing by Starbucks for Pumpkin Spice flavored coffee. This one is also sold as creamers, syrups, and flavor-infused coffee beans.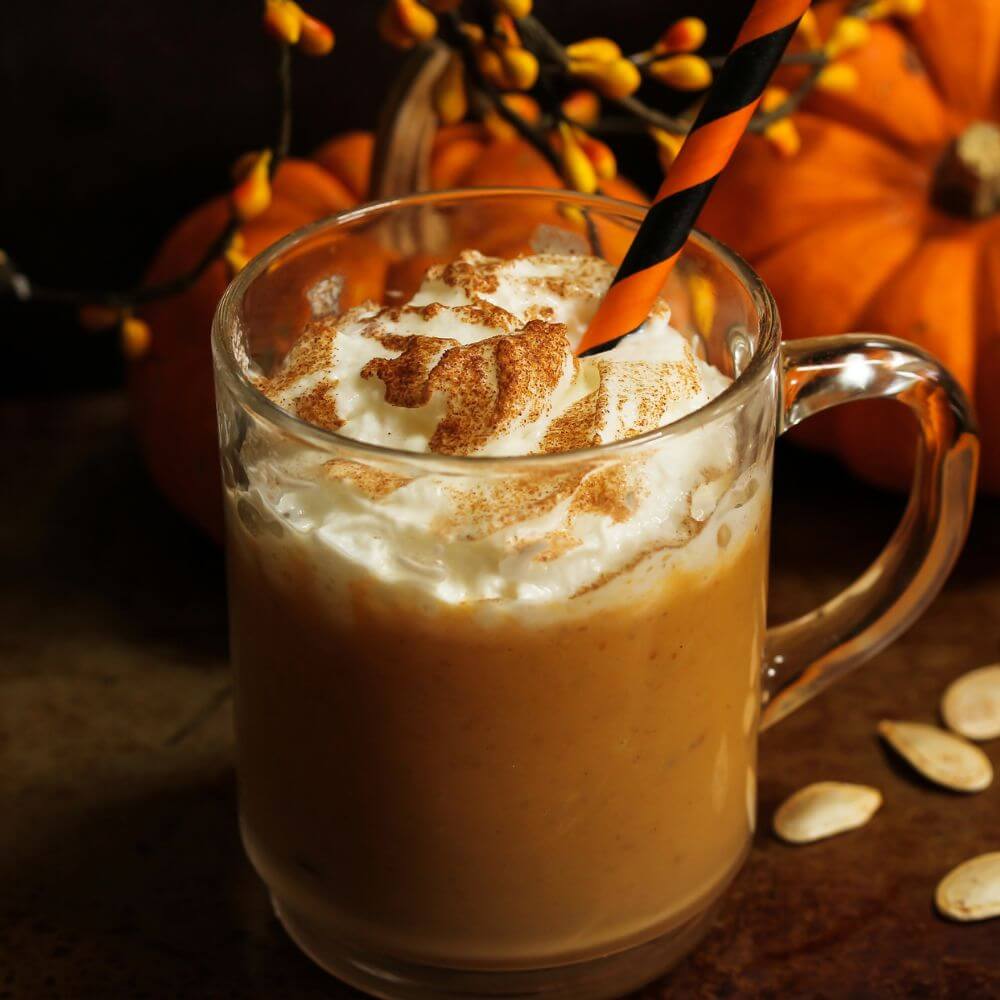 6) Sweet Cream
Depending on who you ask, sweet cream ( see on Amazon) is either plain cream with some sugar added (so it has no real flavor) or it has a slight vanilla taste.
Either way, sweet cream has a very subtle flavor which means it doesn't overpower the coffee's natural notes. This is great news for people who want to add cream but still want their coffee's complex flavor to shine through.
Sweet cream is something that can be made at home or can be bought as coffee creamer.
7) Butter Pecan
Butter pecan ( see on Amazon) is one of America's most famous ice cream flavors but it's also an extremely popular flavor for coffee as well. Butter pecan blends the nuttiness of pecans with rich butteriness and vanilla.
It may seem like this blend of nuts, butter and vanilla could easily overpower the coffee, but each of these flavors is found naturally in coffee. So they actually harmonize quite well with medium or dark roast coffees instead of overwhelming them.
This flavor can be added to coffee as a syrup, creamer or found infused directly into the beans.( Check this one by Volcanica )
8) Chocolate
Chocolate is another popular flavor that's often added to coffee to create Mocha.
Dark roasts naturally contain chocolaty flavors, so the addition of extra chocolate won't conflict with the coffee's flavors, but will instead emphasize the cocoa notes while minimizing any bitterness.
Mocha is so popular in fact, that it's often mixed with other flavors such as mint, caramel, or hazelnut to create several Mocha variations.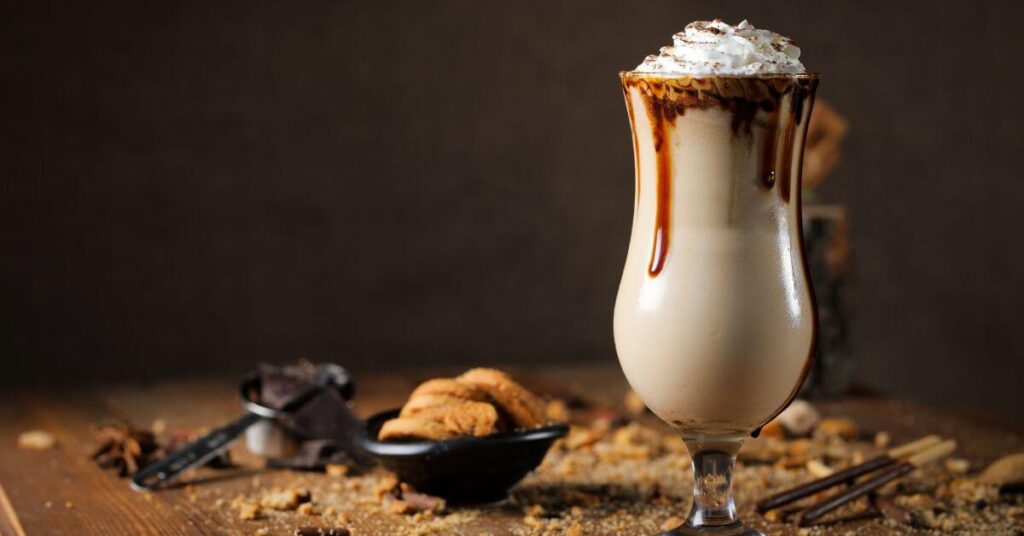 9) White Chocolate
White chocolate ( see on Amazon) is another famous flavor used typically to make "white chocolate mochas".
Unlike regular chocolate, the flavor of white chocolate is more subtle and allows the coffee's natural flavor to come through. However, it tends to be sweeter as well.
Because of this, white chocolate pairs well with all types of coffee and is unlikely to overpower the coffee's natural flavor.
As with regular mochas, white chocolate mochas are often mixed with other flavors as well such as raspberry or caramel.
10) Mint
Mint pairs well with coffee as well as chocolate. However, it's a very powerful flavor and can easily overwhelm light roasted coffee.
Typically you'll find mint syrups ( see on Amazon) and creamers added to medium or dark roast coffees or used to make mint mocha.
While you can always find mint syrups or creamers, there are also seasonal varieties, such as candy cane or peppermint mocha that you can find around Christmas.
Related Posts:
Different Types of Coffee Flavors
While we've shown you 10 of the most popular coffee flavors available, there are plenty more to choose from!
But whatever coffee flavor you're looking to try, it'll generally fall into 1 of 3 categories:
Classic Flavors
Seasonal Flavors or
Novelty Flavors
Let's take a look at each one of these categories.
Classic Coffee Flavors
Classic coffee flavors are the mainstream flavors that remain popular all year round. These flavors are so common that they can be found in coffee creamers, syrups, and are often infused into the coffee beans themselves.
The big three are vanilla, hazelnut, and caramel. You'll find these coffee creamer flavors in almost every corporate office, every hotel lobby, and every coffee shop.
The classic flavors are naturally found in coffee beans, so they can easily heighten your coffee's natural flavor profile without overpowering it.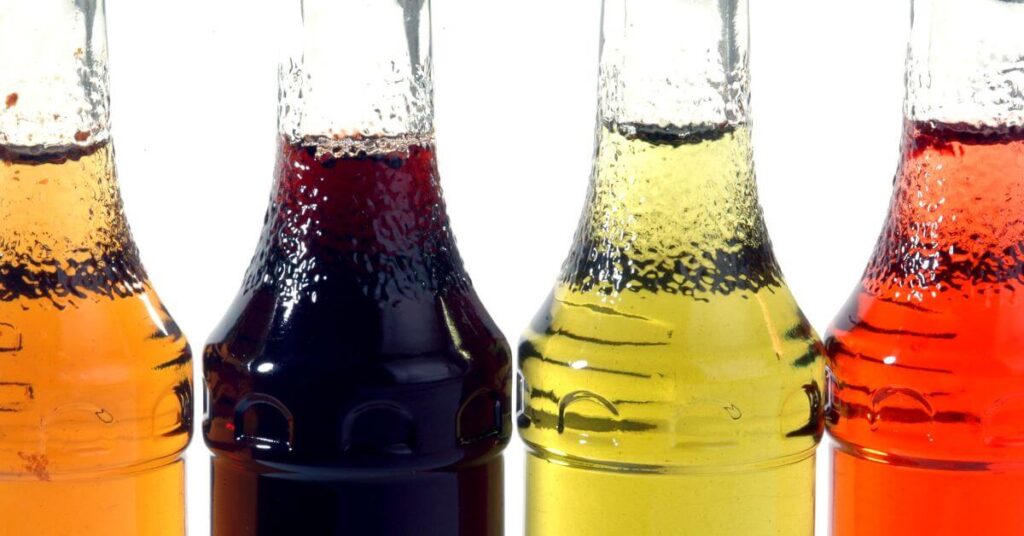 Seasonal Coffee Flavors
Seasons coffee flavors are those that come around once a year – typically around Thanksgiving and Christmas.
The most popular is Pumpkin Spice, which returns near autumn or around the time of pumpkin season.
Other seasonal flavors include
All of these flavors are delicious, but the truly great thing about seasonal flavors is that they're associated with specific holidays or seasons that bring nostalgia and fond memories.
Novelty Coffee Flavors
Novelty coffee flavors are either available all year or are released for a limited time.
These are usually released as coffee creamers and come in all different types of flavors, such as:
Candy – Snickers, M&Ms, Dove Chocolate, etc.
Pastry – Cinnamon Bun, Glazed Donut, Cupcake, etc.
Cereal – Fruity Pebbles, Golden Grahams, Cinnamon Toast Crunch, etc.
These novelty coffee creamers and syrups are generally popular because they allow people to get the taste of their favorite sweets without all the calories.
But they aren't for everyone, since they'll hide the coffee's natural flavor.
If you've got a candy or dessert that you absolutely love, these novelty flavors may be right for you. But if you actually want to taste your coffee's natural notes, maybe pass these by.
Non-Dairy And Sugar-Free Coffee Flavors
While many coffee lovers don't mind putting extra calories, sugar, or dairy in their morning cup, the same isn't true for everyone.
Some of us want to add extra flavor while avoiding certain ingredients.
The good news is that there are many flavored syrups and creamers out there that are sugar-free, dairy-free, or calorie-free.
Most classic flavors and flavored syrups are available as sugar-free or dairy free.
The bad news is that most novel flavors are not available as sugar-free or contain milk derivatives.
In fact, most of the novelty flavors we mentioned before do include some dairy products or sweeteners with calories. However, if you're a fan of the classic or some seasonal flavors, you should have no issue finding what you want.
Adding Flavors To Dark Roast vs Light Roast Coffees
In general, lighter roasts contain fruitier or nuttier notes, while darker roasts contain more smoky or chocolaty notes.
Because of coffee's different flavor possibilities, some syrups and creamers work well with certain coffees and others don't.
So, how do you know which flavors will work well with your coffee?
Because darker roasts have a stronger taste that isn't easily overpowered by added flavor, I'd recommend adding heavy, dominant flavors like chocolate or Pumpkin Spice to medium or dark roasts.
If you're using a light roast, I'd recommend sticking to more subtle flavors like French vanilla, caramel, or sweet cream.
Key Takeaways:
The top three coffee flavors are french vanilla, hazelnut, and caramel – these are the classic flavors.
Seasonal coffee flavors are released at certain times of the year for a limited time
Novelty coffee flavors include candy, pastry, and cereal flavors.
Subtle flavors pair well with light roast coffees while dark roasts pair well with more dominant flavors.
Cheers Coffee Lovers!

KEEP READING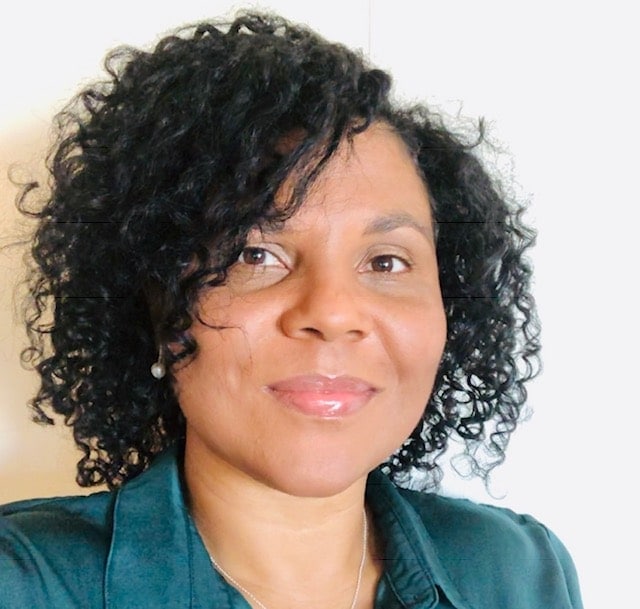 Idalmis is co-owner of Coffee Break Lovers. She is a Cuban coffee enthusiast that is passionate about coffee and coffee culture.