Looking for the best coffee beans for cold brew? You have landed on the right page.
You don't have to use heat to brew your favorite coffee. Another option is to cold brew it, which only requires a bit more time. And, cold brew coffee is healthier as well!
Especially if you want to control your acid reflux or simply don't want to develop it over time. Plus, cold brew will prove to be a more refreshing option in the summertime.  
Compared to hot coffee, a cold brew coffee is smoother, less bitter, and is more flavorful.
But if you searched for this article, you probably know it's not that straightforward to get the best coffee for cold brew. Especially, when there are so many brands apparently offering you exactly what you want.
This is where this guide will come in handy for you. After reading this, you will be able to make an informed decision with confidence.
Let's discuss which beans can help you enjoy the best cup of cold brew coffee.
---
Related Posts:
---
1. Peet's Coffee – Major Dickason Blend
Since its inception in the 1960s in California, Peet's Coffee has been sourcing the world's best coffee beans. The company hand-roasts the coffee beans in small batches to produce a blend of their signature flavor.
Peet's Coffee offers dark roast coffee beans, which means you get a low concentration of caffeine and acids.
Arabica coffee beans are better in quality and taste than its competitor Robusta, especially if you are looking for less bitterness. Peet's Coffee offers 100% Arabica coffee, so you will find this coffee sweet and tasteful.  
Plus, the flavor is quite robust courtesy of Peet's Major Dickason's Blend. So, if you are one of those who like their coffee strong and rich, this would be a great option for your cold brew coffee.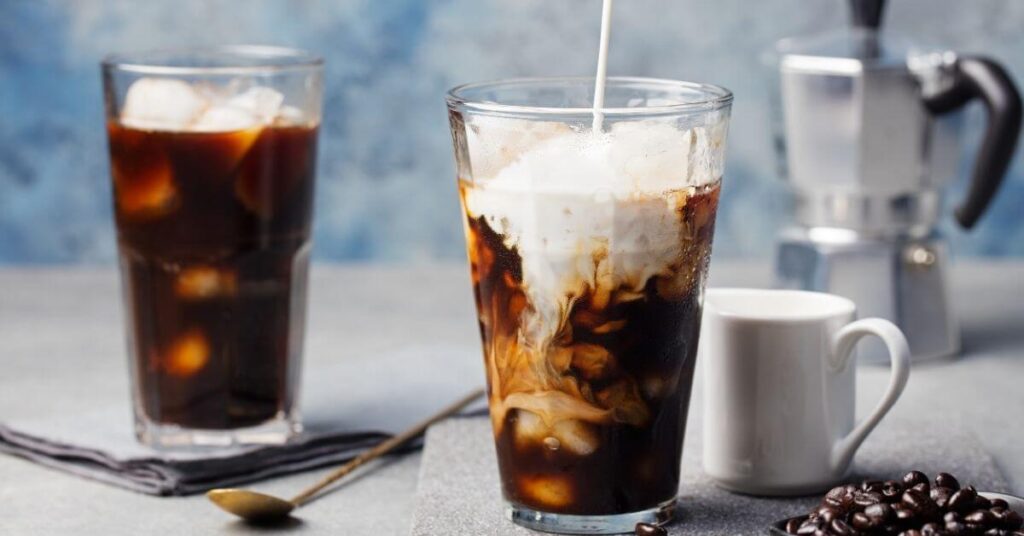 2. Lavazza Super Crema Whole Bean Coffee Blend
Ran as a small grocery store at the beginning, Lavazza now imports high-quality beans from a variety of locations worldwide.
Although it's a self-credit, Lavazza is one of the pioneers of the art of coffee blending and is branded as Italy's favorite coffee. So, if you are looking for a big name in the blended coffee arena, this would be it.
Lavazza Super Crema offers medium-roast coffee, with an optimum amount of caffeine, original flavor, and acidity.
Want the taste of Arabica as well as Robusta? Well, this one has both of them; 60% Arabica and 40% Robusta will make your cold brew unique, in a good way.
Besides, it's produced by one of the most recognized coffee blending companies in the world. So, these Lavazza beans are definitely worth a shot for your cold brew coffee.
If you're looking for the best cold brew coffee, this brand should be high on your list.
---
Related Posts:
---
3. Kicking Horse Coffee
Started out in 1996 by a couple in Canada, Kicking Horse Coffee opened its own café in 2008. It was named Canada's #1 selling organic Fairtrade brand for consecutive 13 years.
This kicking Horse Coffee offers dark roast cold brew, so you are in for a treat if you like dark roast flavors. It has got the lowest acidity, which makes it suitable for those who want to go easy on their stomach.  
Moreover, it's Arabica coffee, so you can have the tastiest cold brew there can be.
Additionally, the coffee beans have their origin in Central and South America. So, you are getting an unaltered coffee flavor, making it robust.  
If you like the rich, dark, chocolaty, hazelnutty taste, and the aroma of sugarcane and cocoa powder give Kicking Horse Coffee a try.
This coffee bean will definitely make a contender for the best cold brew coffee.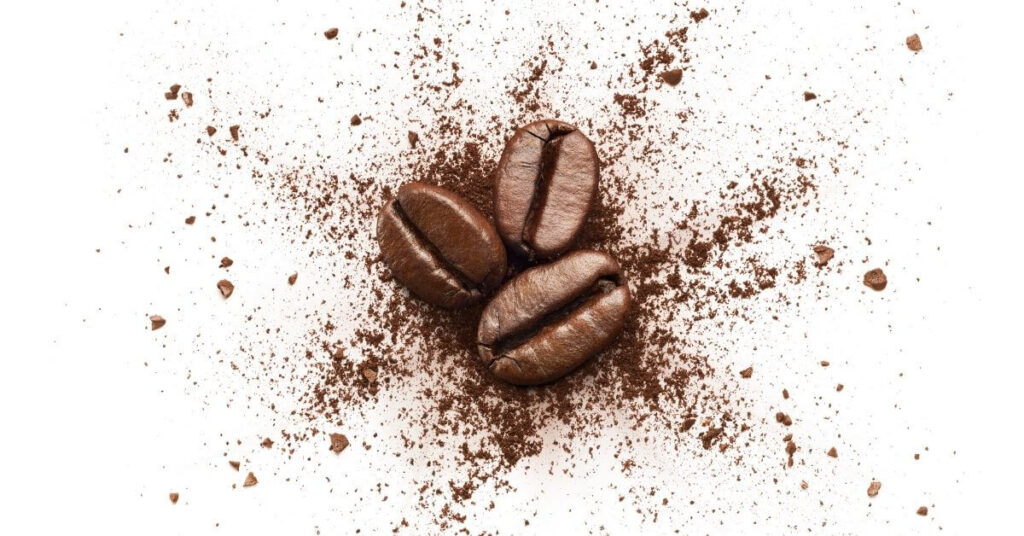 4. Stone Street – Cold Brew Reserve
Stone Street Coffee, a reputable brand in NY, has been around since 2009. The company believes in delivering fresh and handcrafted cold brew coffee.
These are definitely some of the best beans to dry because their Cold Brew Reserve is made specifically for cold brew.
It's a single-origin coffee from Colombia, which is known for its pleasant acidity. If you want the best coffee for cold brew, Stone Street is perfect for a pleasant cold brew coffee in the summers.
Moreover, with more sugar and lipids, you are going to enjoy the pleasant taste of this Arabica coffee.
Stone Street Cold Brew Reserve is available in either whole bean or pre-ground coffee beans.
5. Stumptown Coffee Roasters – Founders Blend
The Stumptown Coffee Roasters is headquartered in Portland for the last two decades. The company has stuck to its commitment to sourcing and roasting the best coffee from around the globe.
If you want to get the original taste of the coffee beans and high acidity don't bother you, this one's light roasted beans would be suitable for you.
It's a complete Arabica coffee, ensuring a better taste and less bitterness. Arabica coffee is ideal for you if you want to avoid chlorinated acids.
Plus, the Founder's Blend brings three fine coffee flavors from Indonesia and South America. And, importantly, the blend makes one of the best cold brew coffee.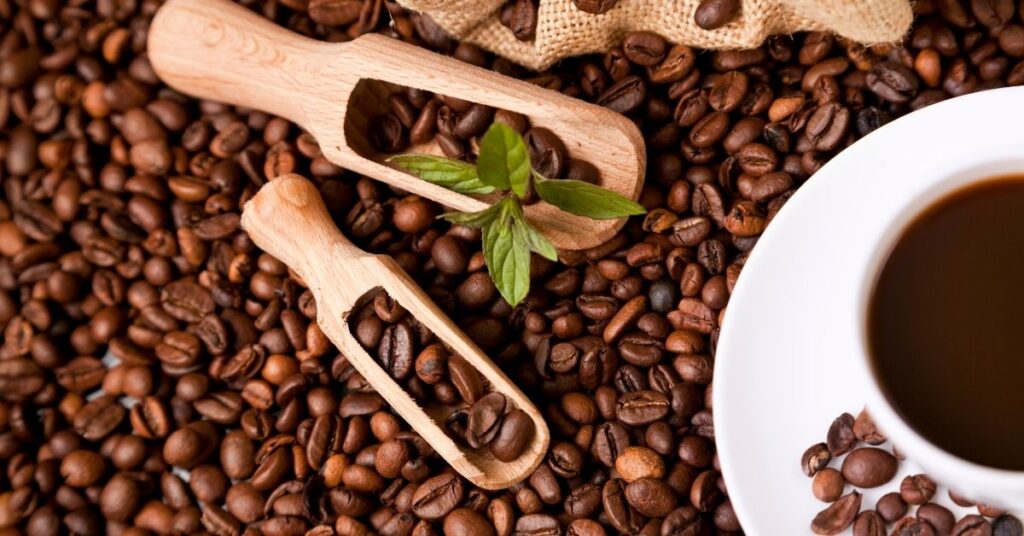 6. SF Bay Coffee – Fog Chaser
SF Bay Coffee has a tradition of American coffee and strives to improve the lives of people through its coffee beans. It's a family-owned company and is willing to take any feedback from you to make their product better.
Plus, with notes of toffee, full mandarin, and milk chocolate, this dark roast coffee is going to make your mornings fresh and aromatic.
And, the coffee beans are 100% Arabica. The Fog Chaser is a blend of South American and Central American coffee beans.
Cold-brew coffee tends to be less acidic. The Fog Chaser allows you to cold brew your coffee, meaning you can enjoy the flavor in summers too.
7. Death Wish Organic
The Death Wish Organic has the tagline "the World's strongest coffee" and was introduced in 2012. The company produces a blend of Robusta and Arabica coffee beans to let you make an optimized cold brew coffee.
The flavor offered is dark roast, which ensures minimal acidity and caffeine content.
For the blend, the company sources the Robusta and Arabica beans from India and Peru.
It is a mix of Robusta and Arabica coffee, making it ideal for those who want the best of both coffee types in a single cup. Most importantly, these are among the best beans for cold brew.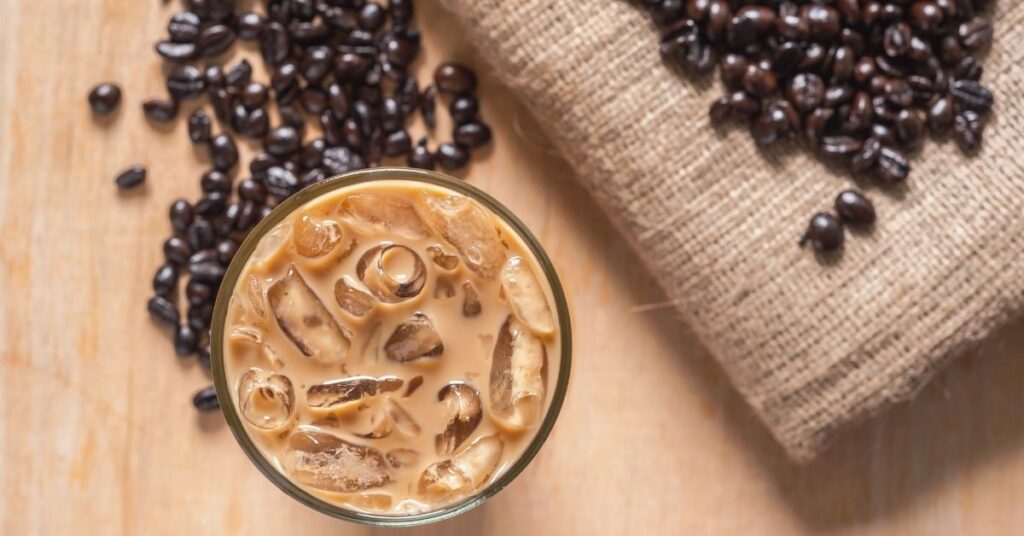 8. Bizzy Organic Cold Brew
Started by two "Bizzy Boys" in 2013, the Bizzy Organic Cold Brew was initially just a story of a cramped apartment.
After extensive research on thousands of coffee beans, they landed on the smoothest coffee blend. It's a cold brew success story now.
The Bizzy Organic Cold Brew is medium roasted, which is the best compromise between the acidity, richness, and caffeine content.
Besides, the Arabica coffee bean with notes of hazelnut and caramel, make it smooth and sweet. Their cold brew blend is achieved by combining the ideal coffee beans for cold brew coffee drinks.
This is one of the few cold brew coffee brands out there, so if you want coffee beans specifically crafted towards making cold brew coffee, this is it.
---
Related Posts:
---
9. Tiny Footprint Coffee
Want to give back to the environment? The Minneapolis, MN-based Tiny Footprint Coffee would be ideal for your summer cold brew.  
The company invests in tree plantations so that the CO2 released due to the coffee roasting can be reversed.
Its medium roasted coffee beans are ideal for a sweet and smooth cold brew coffee as it's a 100% organic Arabica.
It's not a single-origin coffee but the blend is specially crafted for the perfect cold brew.
Besides, the company's tagline "you drink coffee, we plant trees" is a deal-maker for those wanting to give back to the atmosphere.
So, if you want the best cold brew coffee while helping the environment, check out Tiny Footprint Coffee.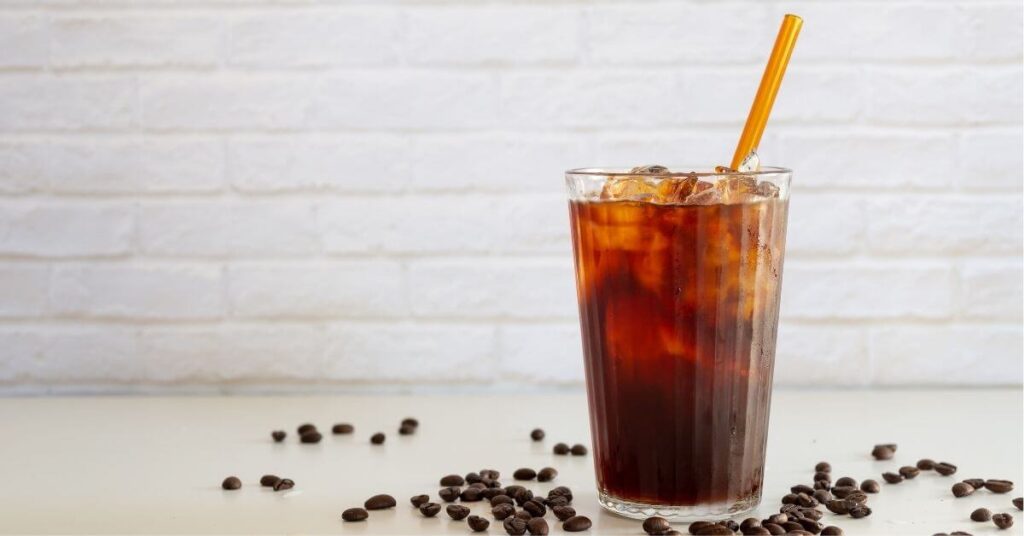 10. Seattle's Best Coffee Portside Blend
Seattle's Best Coffee started as Stewart Brothers Coffee in the 70s. Over time, the company has developed its signature coffee blend. It sources coffee from Latin America which is 100% Arabica.
Moreover, the Portside Blend is a medium roasted bean. So, the acidity, richness and caffeine content are quite balanced.
At the end of the day, your taste buds are the determining factor, but if you don't know where to start, give Seattle's Best Portside Blend a try.
So, now that you have a few beans to try, let's address some questions you may have about cold brew coffee.
What Is Cold Brew Coffee?
Cold brew is the process of extracting the coffee flavors from the ground coffee with cold water. It does not refer to the final temperature of the prepared drink. Unlike hot brewing, which takes seconds to extract flavors from the coffee bean, the cold brewing process can take hours.
The cold brewing process can actually be done at room temperature or in a fridge. So, cold brew coffee doesn't necessarily mean cold coffee.
Since cold brew coffee isn't subjected to high temperatures during the brewing process, the end product is smoother and less bitter.
FYI: You may also hear see the term "cold press". This is basically cold brew made in a french press.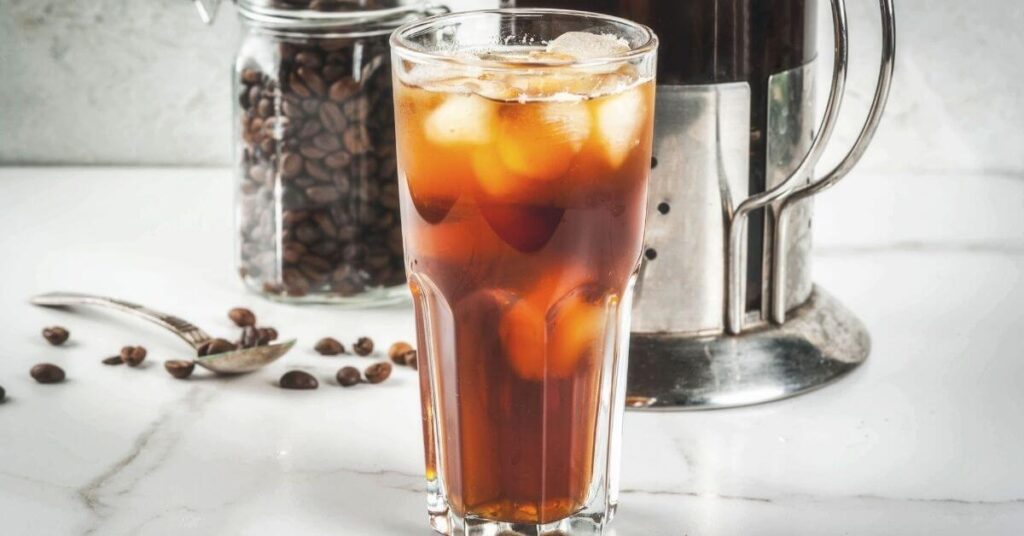 What's The Difference Between Iced Coffee And Cold Brew Coffee?
Iced coffee is made by taking hot coffee, cooling it down, and adding ice cubes. By contrast, cold brewing extracts flavor from the coffee beans by immersing them in cold water for several hours.
These differences in brewing methods also create differences in the final coffee drinks as well.
Antioxidants: Since ice coffee is brewed with hot water, it has a higher antioxidant count than cold brew. And since cold brewed coffee isn't subjected to heat, it has less acidity.
Flavor profile: Cold brew coffee is less acidic and smoother than hot brewed coffee and iced coffee. So, the bright flavor notes people like in light roast beans tend to be muted with a cold brew.
Double brewed vs concentrated: Because iced coffee is often watered down by ice cubes, the drink is sometimes double brewed. On the other hand, when making cold brew coffee you end up with a coffee concentrate.
Temperature: One last difference between iced coffee and cold brew coffee is the temperature. Ice coffee generally means cold coffee. While cold brew coffee can be brewed served at room temperature.
---
Related Posts:
---
Best Coffee Beans Characteristics For Cold Brew Coffee
The best coffee for cold brew coffee depends 100% on your own taste buds, but there are a few things to keep in mind to choose the best coffee for cold brew. Namely the roast level and single-origin vs blends.
Light Roast vs Dark Roast
The cold brewing process makes coffee with reduced acidity. This means the bright flavors that people like in light roast coffee are reduced.
Many coffee lovers say that a medium or dark roast bean is the best for cold brew. Because the cold brewing method brings out the rich and chocolatey flavors associated with darker roasts while cutting down the bitterness.
Single-Origin vs Blends
Cold brewing brings out a lot of the nuance and flavor of the coffee bean. So, if there's a single-origin bean you want to get familiar with, cold brewing is a great way to do it.
On the other hand, if you just want to make cold brew coffee; without paying extra for a single origin coffee flavor profile, a blend would do nicely.
What's The Best Grind Size For Cold Brew Coffee?
When making cold brew coffee stick with a coarse grind. If you use a finer grind, you run the risk of over-extracting the coffee. A coarse grind will also make it far easier to filter your cold brew coffee.
So, if your cold brew coffee tastes a little too bitter, the first thing to check is that your ground coffee is the right size.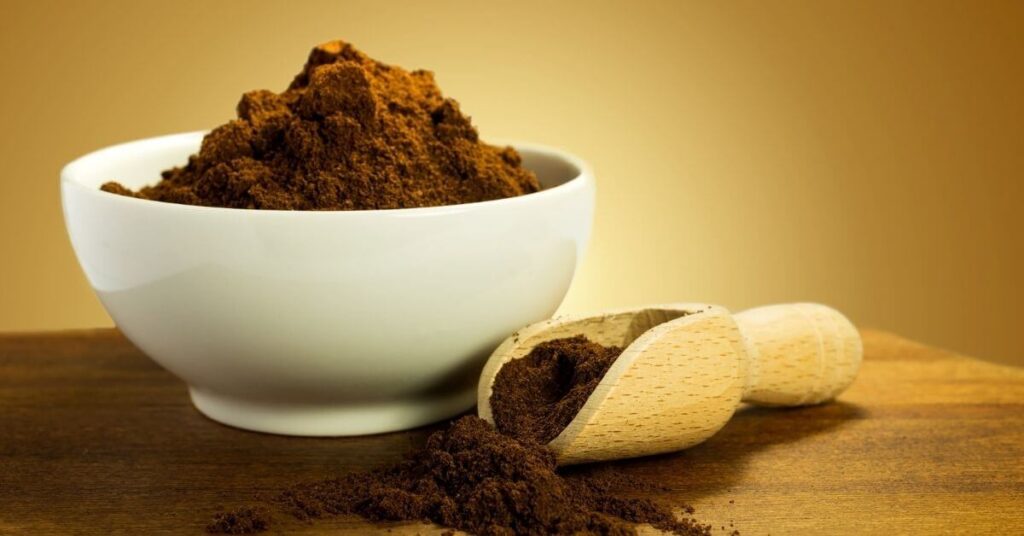 How To Make Cold Brew At Home
When making cold brew at home, there are two methods for the brewing process. The immersion method and the slow drip method.
We're not going to talk about the slow drip coffee method (it requires special equipment). Instead, we'll give you the basic recipe for the immersion method, which can be done with things you probably already have at home.
Making Cold Brew Coffee (Immersion Method)
Get 1 cup of whole coffee beans for every 4 cups of water.
Grind the beans to a coarse grind
Place the ground coffee beans in a container (i.e. mason jar, pot, Tupperware, french press, etc.)
Pour the cold water (or room temperature water) over the ground coffee and cover the container
Let steep for 12-24 hours at room temperature or in the fridge
Filter out your cold brew coffee grounds and enjoy!
Once you've made your cold brew coffee, keep in mind that it's a concentrate! You may want to dilute it with a bit more water before you can enjoy your cup of cold brew.
---
Related Posts:
---
Shop For Related Products
Best Coffee Beans For Cold Brew -The Bottom Line
There you have it! Our ten recommendations for the best coffee beans for cold brew!
If you're not sure where to start, keep in mind that coffee lovers tend to prefer a medium or dark roast bean for cold brew coffees. Cold brewing with single-origin beans is also a great option to get to know a specific bean.
And finally, when buying pre-ground coffee, make sure the grind size course grind. Or stick to whole bean and grind it yourself.
But at the end of the day, the best coffee for cold brew coffee is the one that tastes best to you!
Cheers!

KEEP READING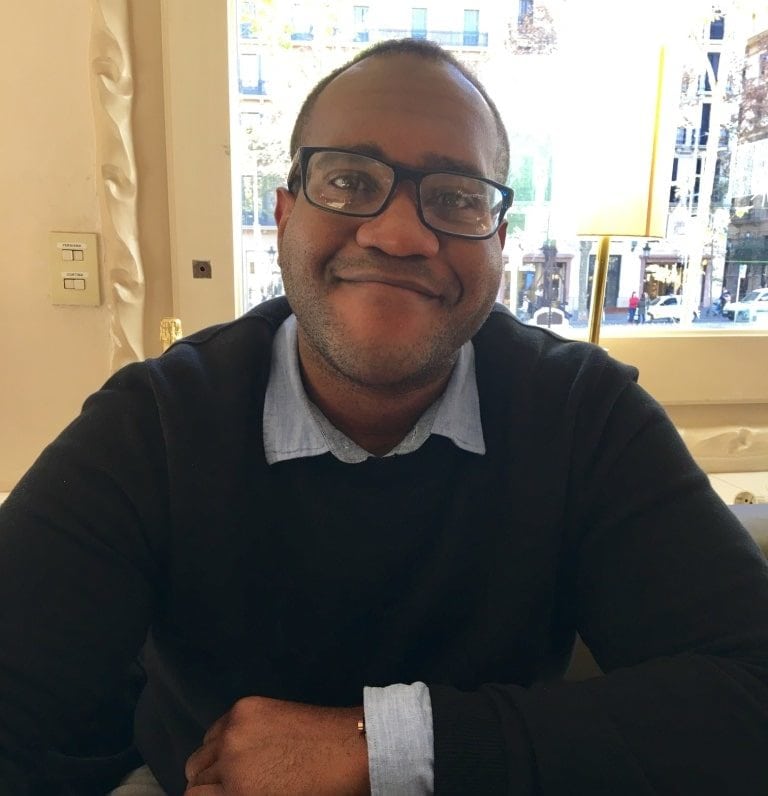 Oliver is co-owner of Coffee Break Lovers. The only thing he loves more than the process of brewing coffee is drinking it.