Traditional Cuban Coffee, also known as Cafecito, is a sweet and intense espresso that you can get from any Cuban restaurant. But if you're interested in making it at home, you may be wondering what's the best brand for making Cuban coffee.
Our top choice for Cuban Coffee is Pilon Espresso. This brand brews the strongest and most full-bodied cup of coffee. And Pilon's chocolaty and smoky undertones made it our absolute favorite in terms of taste.
So, how did we arrive at Pilon as our top choice?
We tried several Cuban Coffee brands and compared them by aroma and taste. If you want to see our experience with each of these coffees then keep reading!
What Are The Best Cuban Coffee Brands?
To figure out which brand makes the best Cuban Coffee, we compared seven different coffees:
Pilon
La Llave
Cafe Bustelo
Naviera
La Carreta
Cubita and
Chock Full o' Nuts
Our number one brand for Cuban Coffee was Pilon Espresso. It had the robustness and heavy mouthfeel that's generally desired in Cuban Coffee. Pilon also had a wonderful chocolaty aroma and flavor that was unique among all the brands.
Our second and third runners-up were La Llave and Cafe Bustelo. These two brands were also very good in terms of taste and strength.
Don't get me wrong though, while Pilon is our favorite, each one of these seven brands is very good and is worth a try.
They all have something slightly different to offer that we summarized for you in the table below.
| | | | |
| --- | --- | --- | --- |
| Coffee Brand | Aroma | Taste | Link |
| Pilon | Very aromatic with hints of chocolate and smokiness | Robust, smoky, chocolaty, heavy mouth feel | |
| La Llave | Strong smoky aroma. Hints of cocoa. | Smooth, robust, slightly chocolaty | |
| Cafe Bustelo | Sharp, smoky | Rich and bold, slightly bitter | |
| Naviera | Woody, herbal notes, smoky | Strong, woody, balanced | |
| La Carreta | Highly aromatic, sharp, and fresh | Flavorful, smooth, mildly bitter | |
| Cubita | Sharp, fresh, intense (similar to La Carreta but milder) | Smooth, strong, caramel finish | Not Available |
| Chock Full o' Nuts | Smoky, deep, blunt | Risch taste with bitter undernotes | |
If you want a more detailed explanation of what we thought of each coffee, keep reading!
Comparing Each Cuban Coffee Brand
To compare the brands, we brewed each coffee using the same process in the same Moka Pot (We always use our trusty Bialetti. You can check the price on Amazon).
We started by pouring pre-heated water into our Moka Pot until it reached the safety valve. (If you'd like to know more about why we use pre-heated water, check out our post "Should You Use Hot Or Cold Water In A Moka Pot?")
We used 3 and a half tablespoons of ground coffee for each brew.
We brewed the coffee over high heat and held the coffee pot slightly above the stove for the last minute until Moka Pot began gurgling.

Pilon Coffee
Pilon is a Cuban coffee brand that traces its roots back to the 19th century. The company produced coffee for over 100 years there before eventually, the owners restarted the company in the U.S.
What Type of Coffee Beans Is Pilon Made With?
Pilon Espresso is made with arabica beans.
Like most Cuban Coffee Brands, Pilon lists their ingredients as "coffee". And there's no indication on the package whether these are robusta or arabica or a blend of the two.
So, we reached out to them and were told that Pilon Espresso is not a blend and that they use arabica beans.
Making Cuban Coffee With Pilon
The first thing we noticed when opening our pack of Pilon coffee was the smell. The deep chocolate notes were unmistakable when compared to other brands.
When the coffee first started to collect in the top chamber of the Moka Pot it was very dark and thick.
The brewed coffee had a heavy mouthfeel (the heaviest out of all the coffees), and was the most robust, but was still smooth. And while there was some smokiness to the coffee, it wasn't bitter.
Overall, Pilon had all of the qualities I look for when drinking Cuban Coffee and I'd highly recommend it.
Café La Llave
Café La Llave is another widely available brand of Cuban coffee. This company started with the Gavina brothers who were originally known as coffee growers and roasters in Cuba.
After leaving Cuba, the family restarted their coffee company in California with a focus on making Cuban-style coffee.
Making Cuban Coffee With Cafe La Llave
Cafe La Llave had a strong and smoky aroma with hints of cocoa (although not as chocolaty as Pilon).
When it began brewing it was dark and pretty thick. The final cup was full-bodied, robust, and smooth.
This was a very good cup of Cuban Coffee, but since the chocolate flavor was less intense here, we picked this as our number two choice.
Café Bustelo
Café Bustelo is a brand of coffee that traces its roots back to Cuba.
After traveling around Cuba and other places, Gregorio Bustelo wound up in New York and founded Cafe Bustelo. The company is now symbolic of café Cubano and other Latin-style coffees.
We reached out to them and learned that Cafe Bustelo is a blend of arabica and robusta beans. But they also sell Cafe Bustelo Supreme which is 100% arabica.
Brewing Cuban Coffee With Cafe Bustelo
Cafe Bustelo has a wonderful aroma that's intense with a sharp smokiness that we loved.
When it first started to appear in the top chamber of the Moka Pot it was dark, but not the darkest of all the Cuban Coffees we tried.
We found that Cafe Bustelo brews a full-bodied, rich and bold cup of coffee and it's definitely worth a try.
Naviera
Naviera Cuban style coffee is highly regarded for making amazing cafe Cubano for the last 100 years. But it's one of the few brands on the list that doesn't trace its roots directly back to Cuba.
Its founder, Carlos Menendez, immigrated from Spain directly to Florida and started a company doing something he was good at, making coffee.
We reached out to Naviera and learned that this coffee is made with a blend of arabica and robusta beans mixed with chicory.
Making Coffee With Naviera
When opening a bag of Naviera, the first thing you'll notice is the herbal, woody aroma that's mixed in with the coffee. This comes from the chicory, which adds a uniqueness to the blend.
Naviera is by far the darkest coffee when brewing. The final cup of coffee is very rich and intense with a slight and pleasant burnt taste in the background.
Naviera makes a unique cup of coffee, and the chicory gives it a flavor profile you won't get with any other brand.
La Carreta
La Carreta's first restaurant opened in Miami in 1976. Since then they've been serving Cuban Style espresso all over Miami.
La Carreta uses a blend of robusta and arabica beans from various countries in South America. But their secret family recipe and roasting technique ensure you get the traditional Cuban flavors you're looking for.

Brewing Cuban Coffee With La Carreta
La Carreta smells exactly like the coffee I remember buying from the Government store in Cuba while I was living there. So in that regard, it's very authentic! It has a sharp and intense aroma with a freshness in the background.
La Carreta is flavorful and smooth with a mildly bitter aftertaste. It's not as robust as Pilon or La Llave but is still quite a rich cup of joe.
And while it does have a full body, it's not quite as full-bodied as the other Cuban Coffees we've tried.
If you want the authentic smell of Cuban Coffee, that's rich and good tasting. You definitely should try this one.
Cubita
Cubita was founded in Cuba and uses shade-grown arabica beans from the Sierra Maestra and Sierra del Escambray mountains.
It's also one of the most widely available brands in Cuba, which makes it very authentic Cuban coffee.
Why Isn't Cubita Our #1 Choice?
While Cubita is probably the most authentic, it's not at the top of our list for Cuban Coffee. How can this be?
Well, it's not always available. When I first wrote this post, it was available on Amazon, then it was removed from Amazon. If you've got any Latin stores in your area you may be able to find it there. Since I live in Florida, it's not difficult to find it in Latin stores like Bravo and Fresco.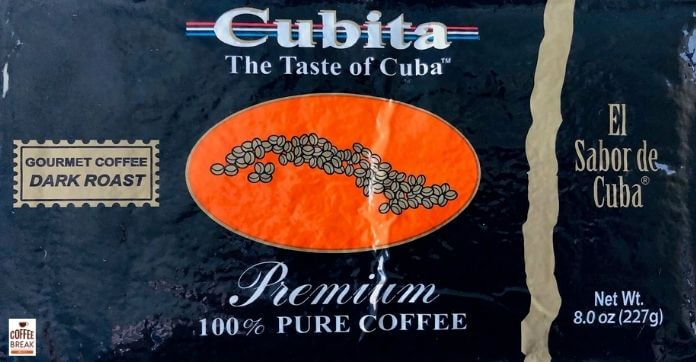 Making Cuban Coffee With Cubita
Cubita smells similar to La Carreta, only milder. It's a deep brown color, but not the darkest coffee we've tried.
It has a slightly heavy mouthfeel and tastes extremely smooth with smoky earthy flavors. You can also expect caramel undernotes which are unique among Cuban Coffees.
Chock Full o' Nuts
Chock full o'Nuts started out as a nut company in the early 20th century. But during the Great Depression, they began roasting coffee and eventually grew to become the most popular coffee in New York City.
Given the popularity of strong Latin-inspired coffee, it was only a matter of time before Chock full o'Nuts Cuban roast was introduced!
Making Cuban Coffee With Chock Full o' Nuts
Chock Full o' Nuts has a pretty strong aroma. It's intense and smoky, but not quite as fresh and sharp as the aroma of La Carreta.
This brand is a medium grind, so the brew wasn't as full-bodied as the other Cuban Coffees on our list. However, Chock full o'nuts was strong, with bitter undertones and a deep smokiness.
Overall it was quite a flavorful, and rich cup of coffee with a pleasantly bitter aftertaste that will make you ask for more.
Related Posts:
Key Takeaways
In terms of taste, our #1 recommended brand for making Cuban Coffee is Pilon Espresso. This coffee was robust, full-bodied, and had a deep chocolaty flavor that we loved!
Our second and third choices were La Llave and Cafe Bustelo.
However, if you want the brand with the most authentic Cuban smell, you should go with La Carreta. It wasn't as strong and full-bodied as Pilon, but it was still very good.
Cheers Coffee Lovers!

KEEP READING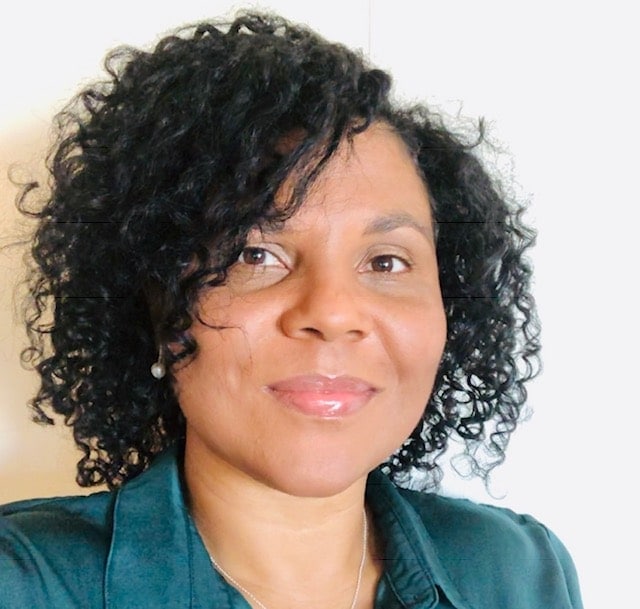 Idalmis is co-owner of Coffee Break Lovers. She is a Cuban coffee enthusiast that is passionate about coffee and coffee culture.