The French Press is one of the greatest coffee makers your kitchen will ever see. It's versatile, easy to use, and can make amazing coffee! But it's not enough to have a good brewer, you've got to choose the best coffee for French Press as well!
Our top pick for the French Press is Lifeboost Coffee. These organic beans are single-origin, shade-grown, sun-dried, and washed in spring water before being roasted. They've got a smooth and delicate flavor that you can fully appreciate with a French Press.
While Lifeboost Coffee is our #1 recommendation, there are several other phenomenal coffees that really shine with a French Press as well.
In this post we're going to talk about:
The best coffee beans for French Press
What makes coffee beans good for the French Press method
The best way to brew French Press Coffee
Let's jump right in!
Best Top Pics Coffee For French Press
---
---
Best Coffee Beans for French Press
---
1) Lifeboost Coffee
Lifeboost Coffee is a high-quality coffee bean that's organic and fair-trade.
Lifeboost coffee is made from arabica beans that are cultivated and picked with sustainable farming methods.
These coffee beans are single-origin shade-grown, sun-dried, and spring water washed. This makes it one of the best coffee for French Press if you want to enjoy an exquisite flavor in your morning cup.
Besides all of the above, Life boost coffee is also low in acid, which makes it a great option to enjoy multiple cups a day without worrying about stomach upset.
The flavor profile of this medium roast coffee flavor profile is nutty, chocolatey, and sweet with hints of plum.
Lifeboost coffee beans are also known for their boldness which is what makes it the perfect coffee for French Press brewing.
If you are looking for the best coffee for French Press, this one is definitely worth a try!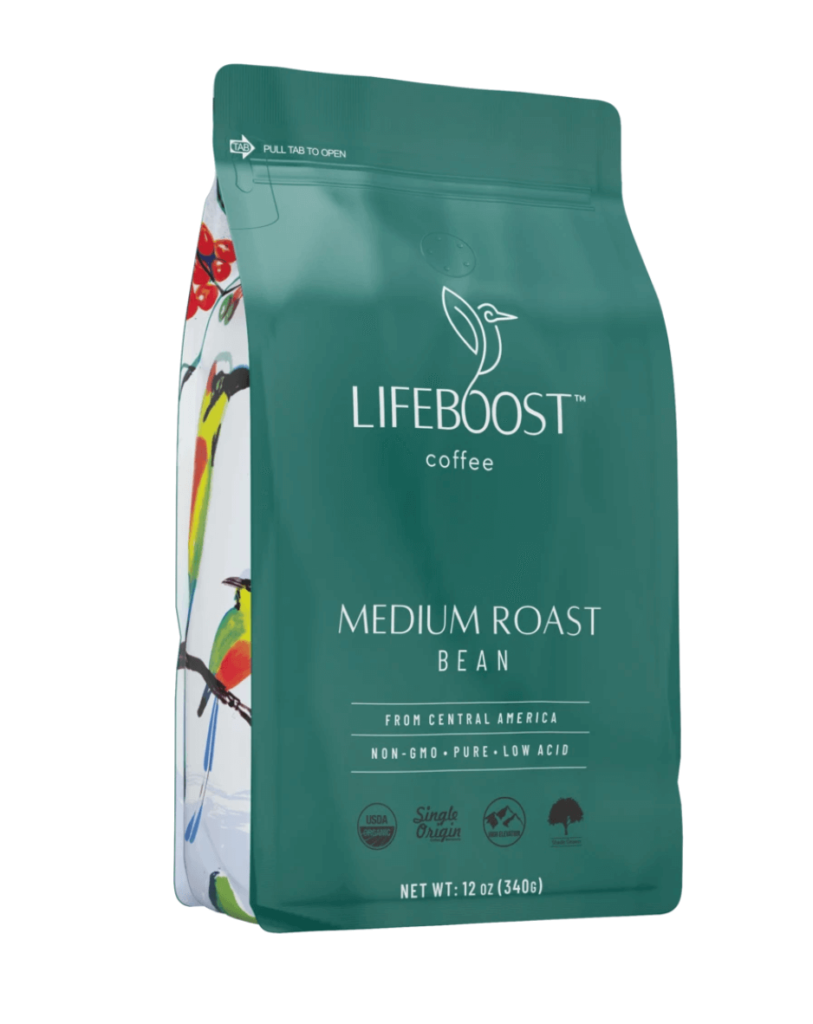 ---
2) Volcanica's Ethiopian Yirgacheffe Coffee (Whole Beans)
Ethiopian Yigarcheffee coffee is an organic coffee, grown in the southern region of Ethiopia that produces high-quality coffee beans.
They produce a full-body cup of coffee when brewed, with less acidity than many other types of coffee bean.
These are medium roast beans and have a complex flavor profile with hints of lemon, blackberry, and blueberry.
Ethiopian Yigarcheffe coffee is grown at altitudes of between 1,800 and 2,000 meters, in very fertile soil. These coffee beans are single-origin, fair trade, and Kosher Certified.
Its truly exotic flavor makes this coffee one of the best coffee for French Press you can try!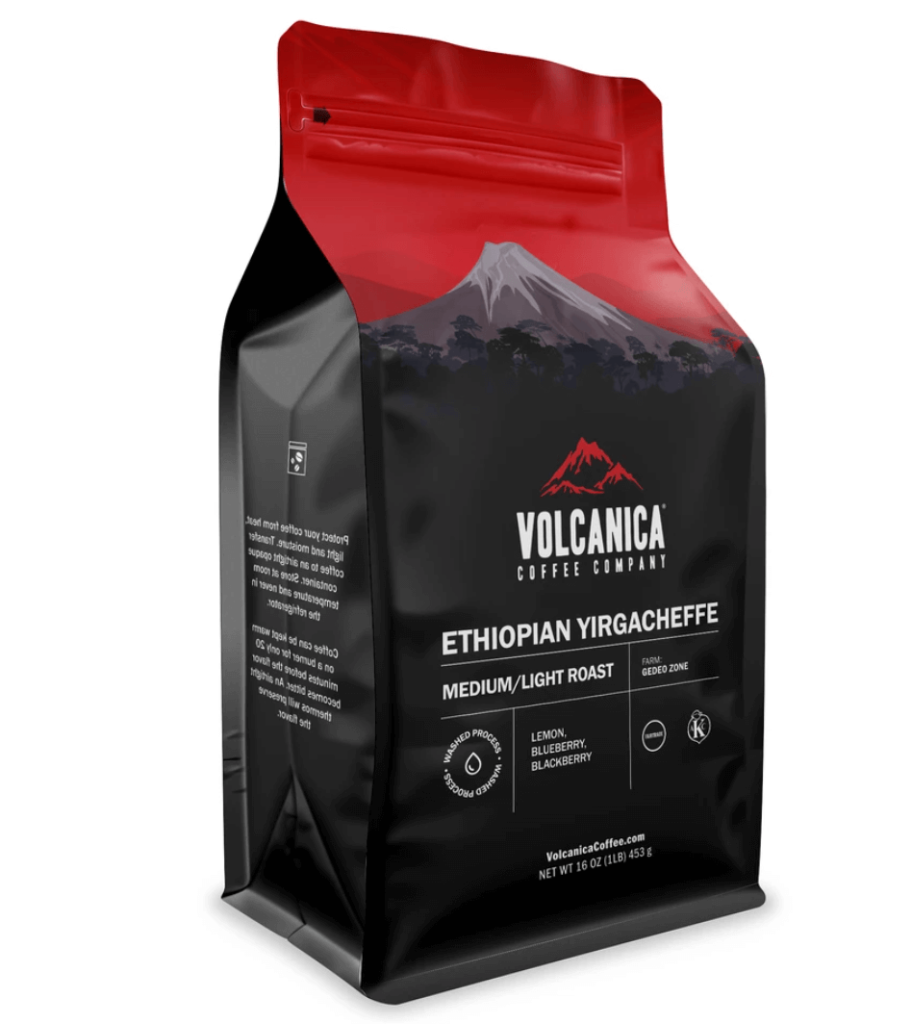 ---
3) Illy Classico Whole Bean Coffee
Illy Classico Whole Bean Coffee contains coffee beans from select regions around the world. These beans are then roasted carefully with their own special roasting recipe to create a balanced and consistent flavor profile.
Illy Coffee is one of the most iconic coffee brands in Italy because it's been produced for nearly a hundred years. The company also uses a blend of the best arabica beans which produces its distinct flavor profile.
These are medium roast coffee beans with delicate notes of orange blossom, caramel, and jasmine. Its flavor is mild and smooth with a sweet, lingering finish. Illy coffee is one of the most loved coffees in Italy for its smooth and silky feeling.
If you are looking for an exquisite and unique coffee experience for your French Press, Illy coffee is the way to go.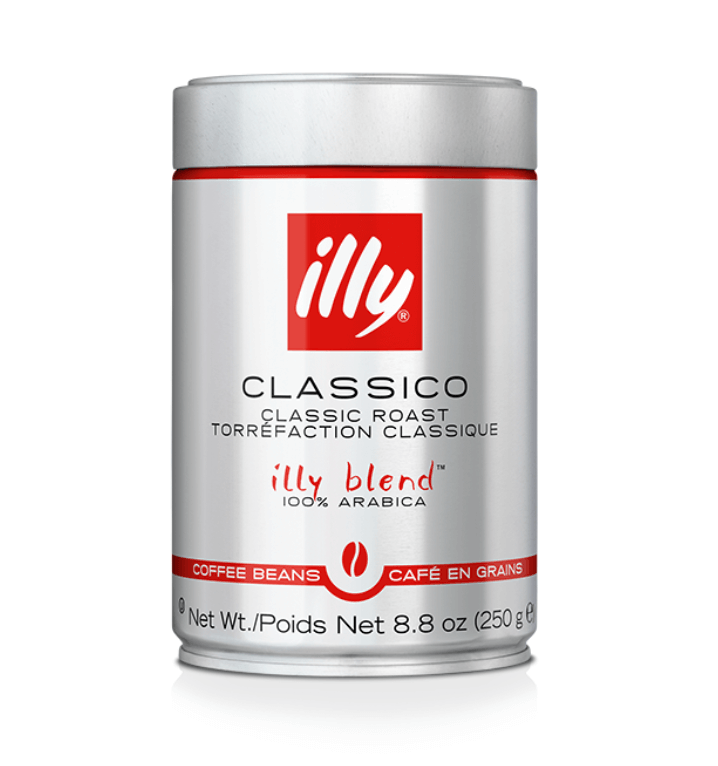 ---
4) Peet's Coffee – Major Dickason's Blend (Dark Roast Beans)
Major Dickason's Blend is a combination of the best coffee from different countries – namely, Colombia, Sumatra, Guatemala, and Costa Rica.
Each region gives this coffee its distinctive and unique flavor, which creates a well-balanced and smooth-tasting coffee.
This dark-roasted coffee was created in 1969 when one of their clients, a retired sergeant, Key Dickason, brought the idea to create this unique coffee blend.
Their Major Dickason's blend, named after an early supporter of the original shop, brews up a rich, satisfying cup of coffee that's a great everyday choice.
This is a blend crafted for a rich flavor profile, complex notes, and a full body.
You can expect a brewed cup of Major Dickason to have hints of chocolate, caramel, and bitter notes.
These flavors make the blend one of Peet's Coffee's best sellers. And it's definitely one of the best dark roast coffee beans for French Press.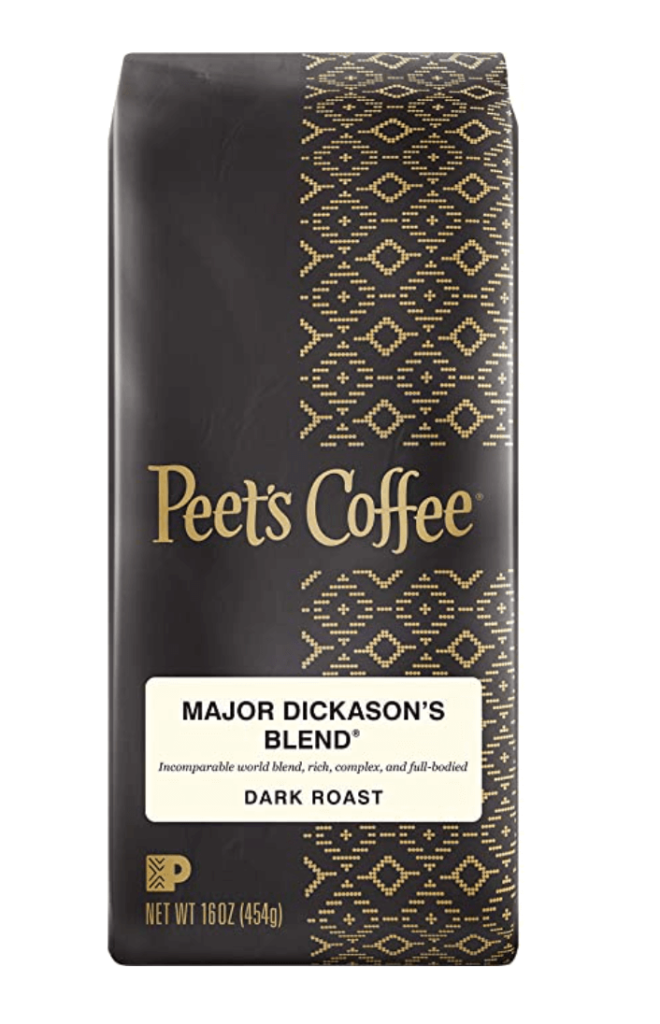 ---
5) Bean Box
If you prefer a wide variety of high-quality coffee for French Press, Bean Box is a good option to consider.
Bean Box is a coffee subscription service with a focus on freshness and sustainable practices. BeanBox sources its coffee from producers who prioritize quality, sustainability, ethical trade practices, and the happiness of growers.
Bean Box is also committed to supporting local communities through direct relationships with small-scale farms in Central America. With what they call "direct-trade" relationships
Bean Box coffee is a great way for you to find new coffees that suit your palate. Bean Box is well known in the coffee world, and they have delivered quality coffee since 2006!
---
6) Bulletproof French Kick-Ground Coffee
Bulletproof Coffee is a premium coffee with, medium body with a smooth and sweet taste cup coffee.
The coffee beans are grown at high altitudes by local farmers in Guatemala and Colombia. The handpicked process they use to collect the beans guarantees that only the highest coffee beans will get into your cup.
This medium-dark roast brings out the rich flavors of Bulletproof Coffee.
Bulletproof French Kick is an excellent coffee with dark, smoky undertones and a sweet aftertaste that will energize your mind and body without giving you jitters as other coffees do. It has distinct notes of cinnamon, plum, and orange with a cocoa hazelnut finish.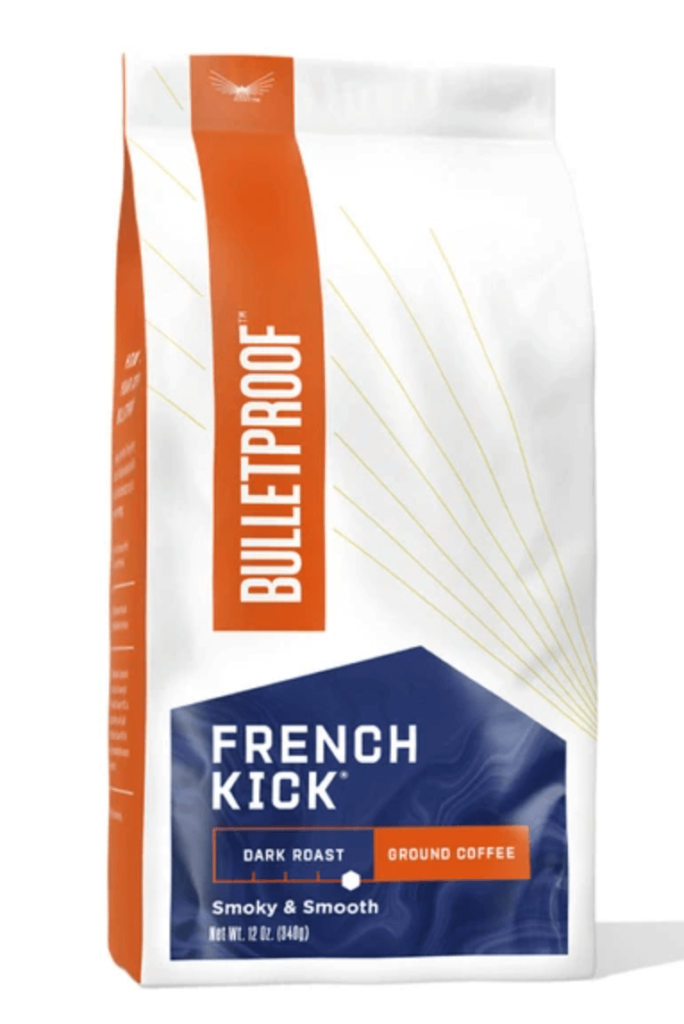 ---
7) Coffee Kult
Coffee Kult offers an exclusive blend of organic coffee beans from Sumatra, Brazil, and Columbia.
Their coffee beans are roasted in small batches with the perfect balance of flavor and aroma that delivers an extraordinary coffee experience every time.
Their coffee is 100% organic, fair-trade, and, non-GMO. These arabica beans offer a unique flavor that's not too strong or bitter.
Instead, its dark roast delivers a bold and smooth coffee cup with a wonderful aroma that will keep you coming back for more!
Its flavor profile has hints of cocoa and cinnamon, balanced acidity with a bright and long finish that creates a unique tasting experience.
---
8) Stone Street Coffee
Stone Street Coffee is a must-try for all coffee drinkers!
This coffee can be described as the finest Colombian blend available on the market. And it certainly shows through in its rich flavor profile that leaves you wanting more after every sip.
This blend is a dark roast coffee and uses 100% arabica coffee beans.
Stone Street Coffee Roasters has been using the highest quality beans called "Supremo" from Colombia to ensure they produce great-tasting products.
This company has been roasting coffee in an artisanal way since 2009. If freshness on a coffee is what you value the most, then Stone Street will meet your standards. They are committed to offering freshness in every coffee bean they deliver to their clients.
This dark roast makes a medium-to-full body cup joe, with hints of sweet and complex flavors. It has an earthy aroma with nutty and chocolate undertones that creates a unique tasting experience.
Bold, balanced, and low acidity are some of Stone Street's most outstanding characteristics, making it one of the best coffees for anyone who loves french press coffee.
---
9) Kicking Horse- Medium Roast Whole Coffee Beans
This Kicking Horse Coffee is a medium roast, organic whole beans. If you are looking for the perfect caffeine kick for your every morning cup this coffee might be the perfect match for you.
Kicking Horse Coffee has been around for decades and provides rich quality beans that have been roasted to perfection. It's just what you need to get your day started!
Kicking Horse Coffee is a silky and smooth coffee cup with cocoa tones and a bold finish flavor.
Its crema is thick and carries the rich aromas of fresh ground coffee to your nose that will remind you of brown sugar, milk chocolate, and blackcurrant.
Kicking Horse's roast can be brewed in your French Press without losing its nuance, which makes it one of the best coffee to include in your French Press coffee list!
---
10) San Francisco Bay Coffee – Whole Bean
SF BAY COFFEE is a family American company that has a rich tradition that dates back to 1979.
SF Bay Fog Chaser is a blend that offers high-quality arabica coffee beans from South America and Central America.
This medium-dark coffee is well-balanced and perfect to enjoy at any time during the day. When brewing in a French Press will extract a robust, bold, and rich cup of Joe without over-acidity or bitterness.
Its flavor profile can be described as full-bodied with notes of milk chocolate, toffee, and mandarin. Its coffee beans are fragrant with oily aspects which makes them a great option to consider for your French Press.
---
11) Primos Coffee
Primos Coffee- French Press Specialty Coffee is a medium roast coffee with subtle flavors for a delightful, easy-drinking coffee.
These 100% Arabica beans are naturally grown in Nicaragua under shade trees and harvested by hand.
Directly traded from their farms, Primos coffee possesses the highest standards for producing this premium specialty coffee sustainably.
If you brew this medium roast in your French Press, expect a smooth cup of coffee with citrus notes and a sweet finish that is consistent and tastes good too!
---
Why do I need the Best Coffee for French Press?
The French Press is an immersion brewing method, which means all of the coffee's oils, acids, and flavors end up in the final cup of coffee. And because you'll taste the coffee's full flavor, it's best to buy high-quality beans.
Also, since the French Press doesn't apply direct heat to the coffee while it's brewing, it's unlikely that your coffee will become burnt or bitter. So, the French Press really is the perfect brewing method for quality beans.
Now, compare that to other brewing methods that use paper filters (i.e. pour-over or drip machines). The filters used tend to absorb some of the oils and flavors as the coffee is being extracted. So, you won't get the full flavor of the coffee and your brew will be more watery.
How to Choose the Best Coffee For French Press?
Since you get the full flavor of the beans in a cup of French Press coffee, choose beans that you already love or specialty coffees you want to try out for the first time.
For example, coffees such as Kona Coffee or single-origin Peruvian Coffee would be good candidates. They're both specialty coffees with their own complex flavor profiles that can be fully appreciated with the French Press.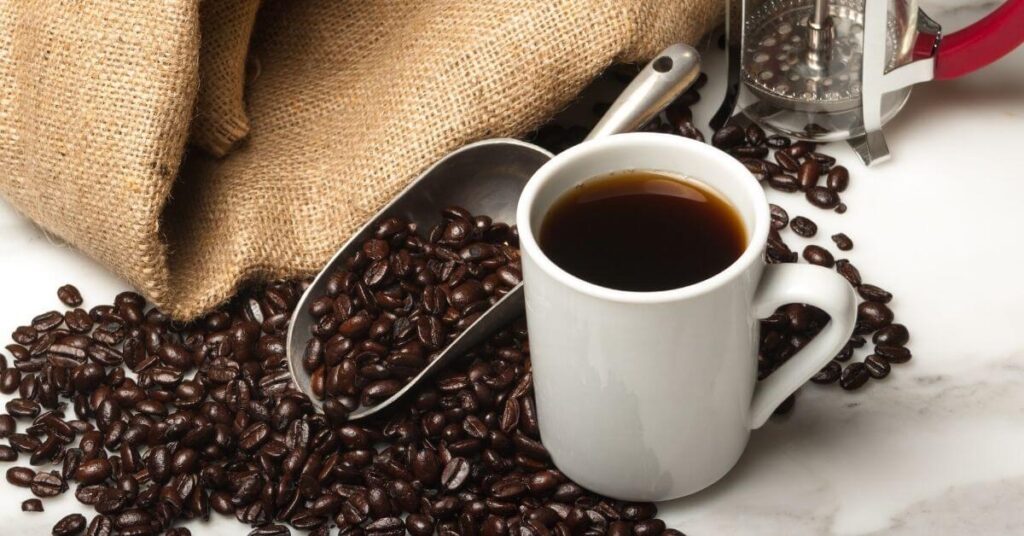 Is Single Origin Coffee better than Blends for French Press?
Generally, single-origin beans go best with the French Press while blends tend to be used in espresso makers and drip coffee machines.
But there are several good reasons to choose one over the other for your French Press!
Single Origin Coffee for French Press

People buy single-origin beans because they want to experience the flavor of a specific location. And since the French Press gives you the full flavor, it's best suited for these types of beans.
Often though, coffee drinkers are just curious about single-origin coffee, not many of us want to drink it on a daily basis.
Related Posts:
Coffee Blends for French Press
Blends tend to be much more well-balanced than single-origin coffees. This makes them much more popular than the single origins.
They're also more widely available because brands prefer the consistent flavors provided by blends. It's also less risky for companies to source beans from several countries instead of a single location.
Coffee blends are also wonderful for the French Press if you like the blend and you want to maximize your brew's flavor!
Best Roast for French Press Coffee
The best roast for French Press is a medium roast to medium-dark roast. These roasts are well-balanced with reduced acidity, increased sweetness, and increased oil content. And importantly, much of the bean's natural flavors remain.
Of course, you can choose any type of roast you'd prefer for your French Press. In fact, we do recommend you try both medium and dark roasts to see what you like the best!
But light roasts and dark roasts both have benefits and drawbacks that we'll quickly summarize.
Light Roast Coffee for French Press
These coffee beans are light brown because they haven't been roasted for too long. There's minimal oil and sugars, but much of the acid remains.
Even though a French Press can draw out the full flavor of the coffee, light roast beans have such a delicate taste they're not ideal for the French Press brewing method.
Dark Roast Coffee for French Press
Dark roast beans are oily and smoky, and often have notes of dark chocolate. This means they have a lot more flavor than light roast coffee, they're easier to extract, and are great for the French Press.
But dark roast beans are also more brittle. This creates an issue when you grind them because they break easily into smaller pieces.
These small pieces might end up in your cup of coffee as sediment or sludge.
Another potential issue with dark roast beans is that the bean's natural flavors are eliminated. While there's nothing wrong with this per se, just keep in mind that you won't be tasting the flavors of Kenyan coffee, Peruvian coffee, or Jamaican coffee.
Instead, you'll be tasting the flavors of the roast itself.
What's the Best Grind Size for French Press Coffee?
Medium-coarse to coarse grind. Since the French Press method is an immersion method it's best to use medium-coarse to coarse ground coffee so you can easily remove the grinds from the brewed coffee.
But there's also the issue of coffee extraction. While coarse-grind coffee is generally used, it's harder to extract coffee from light roasted beans. And it's easier to extract coffee from dark roasted beans.
So, if you prefer light roast, grind your beans closer to a medium so your coffee will have enough flavor. And if you prefer a dark roast, grind your beans more coarse.
Best coffee grinder for French Press
It's best to use a burr grinder for your French Press coffee maker. A good manual burr grinder is the JavaPresse Manual Coffee Grinder. But if you want an electric grinder, try out the OXO Brew Conical Burr Coffee Grinder.
However, the most popular coffee grinders are blade grinders. These grinders work by spinning blades to chop the whole beans into pieces. This chopping process breaks some of the beans into various-sized pieces; some smaller and some larger.
And most likely, you won't be able to prevent those small pieces from getting in your final cup of coffee.
That's why burr grinders are better for French Press brewing! These grinders are much better at crushing beans into uniform size pieces which create a cleaner cup.

Can you use Pre Ground Coffee in a French Press?
Yes. You can definitely use a French Press with pre-ground coffee. Just make sure you get the right grind size; anywhere from medium to coarse.
While you can use pre-ground coffee it's always better to buy whole beans and grind your coffee fresh before each brew. The reason is that ground coffee begins to lose its gases, flavors, and aromas after it's ground.
The primary advantage to using a French Press is that you get a rich, full-bodied coffee with all of the flavors and aromas remaining in the cup. By using older, pre-ground beans your cup won't contain the maximum richness that the French Press can give you
How to Make the Best French Press Coffee At Home?
To brew French press coffee you'll want to use about 30 ml of coffee for every 450 ml of water. Which is roughly 2 tablespoons of coffee for every 2 cups of water.
Start by boiling your water. Be sure to use the best quality water possible; if it's not good-tasting water it won't make good-tasting coffee!
After your water starts boiling, remove it from the heat and let it sit for a few minutes.
While your water is cooling, grab your fresh coffee beans and start grinding them anywhere from medium-coarse to coarse.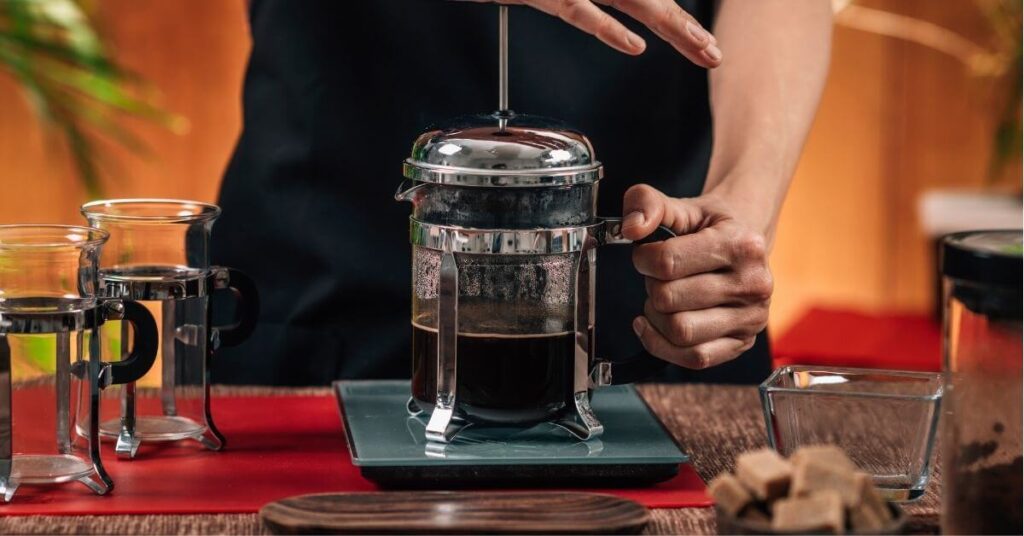 The Method
Put your freshly ground beans into the French Press
Add the hot water to the brewer.
Place the plunger on top of the french press and wait 4-6 minutes
After the time is up, gently plunge the coffee and enjoy.
Best Temperature for French Press Coffee
Between 195°F and 205°F.
According to the National Coffee Association, the best temperature for brewing coffee is anywhere between 195°F (90°C) and 205°F (96°C). These temperatures allow for optimum coffee extraction.
If the temperature is below 195°F your coffee may taste flat due to under-extraction. And above 205°F your coffee may be bitter and lose some of its quality due to over-extraction.
Keep in mind that it's more difficult to extract flavor from light roast beans and it's easier to extract flavor from dark roast beans.
So, if you're brewing light roast, it's best to use a temperature closer to 205°F. And if you're brewing dark roast, your temperature should be closer to 195°F.
On the other hand, if you're brewing cold brew, you don't need to heat the water at all.
Making Cold Brew Coffee With a French Press
You can also brew cold coffee with a French Press using any beans you like. The important thing is to use coarse ground coffee beans.
The general rule here is to use a 1:6 coffee-to-water ratio. So, for every 4 oz of coffee, use 3 cups of water. If you're using light roast beans, use slightly more ground coffee and if you're using dark roast, use slightly less.
To start, put your coarsely ground coffee beans into the French Press.
Then pour your water over the grounds. (You don't need to stir them)
Place the plunger back into the French Press, but don't press it down. Just let it rest lightly on the surface of the beans/water.
Let the coffee brew on the counter (or refrigerator) for about 12 hours.
When time's up, plunge the coffee and enjoy!
If you're not going to drink all of your cold brew at once, make sure to remove it all from the French Press coffee maker! The longer it steeps there, the stronger it will become.
The Bottom Line – Best Coffee For French Press
At the end of the day, the best coffee for French Press is the one you like best. Whether it's single-origin, blended, light roast, or dark roast.
If you're not sure where to start though, try out Lifeboost Coffee. You're sure to enjoy its smooth and delicious flavor especially when combined with the full-bodied feel of the French Press brewing method.
But whichever coffee you choose, the important thing to keep in mind is that a French Press will prepare an extremely rich and robust cup of coffee that brings out the bean's full potential!
If you've got a favorite french press coffee, let us know in the comments below!
Cheers Coffee Lovers!

KEEP READING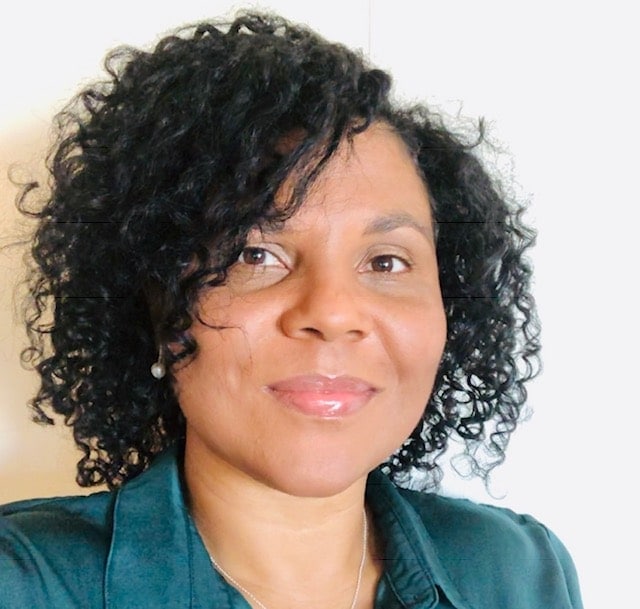 Idalmis is co-owner of Coffee Break Lovers. She is a Cuban coffee enthusiast that is passionate about coffee and coffee culture.