*This post may contain affiliate links. Please see our disclosure
*This post may contain affiliate links. Please see our disclosure
Known as one of Italy's most popular coffee brands, Lavazza is well-loved by coffee drinkers all over the world. And since they've been around for over 100 years, Lavazza has had plenty of time to come up with a bunch of amazing blends! But what's the best Lavazza coffee out there?
Well, the best Lavazza coffee depends on what you prefer, but we've got 7 recommendations that we think you'll enjoy!
Besides the best Lavazza coffee beans, we'll also talk about how to choose the best Lavazza coffee beans for you and answer some frequently asked questions about Lavazza coffee!
Let's get started!
Best Lavazza: Top Picks!
---
---
1. Lavazza Super Crema Whole Bean Coffee
Lavazza Super Crema is one of Lavazza's most popular blends. It's a great choice if you love traditional espresso with a full body and rich flavor. These espresso coffee beans are known for their balanced flavor and velvety crema.
This particular blend contains 60% arabica coffee and 40% robusta coffee, so it has some of the intense flavors of robusta beans without being too intense.
Lavazza Super Crema has an exceptional aroma and flavor notes of hazelnut and brown sugar. And while these beans are most often used for espresso, they can also be used to brew amazing pour-over coffee, drip coffee, or cold brew.
One thing to look out for with Lavazza Super Crema is the rocks. There have been instances when people have found a few small rocks among their coffee beans. If you're not careful, these could damage your coffee brewer or coffee maker.
Besides that one issue, Lavazza Super Crema is one of the best Lavazza coffee for espresso lovers. It brews a delicious cup of coffee with thick crema and a wonderfully smooth flavor.
---
2. Lavazza Espresso Barista Gran Crema
Lavazza's Gran Crema is an espresso roast so it has a fairly intense flavor, but it also has notes of chocolate and nuts. Along with its rich flavors, its aroma is described as being of honey and baked goods.
As the name suggests, these coffee beans are ideal for making espresso and espresso-based drinks. But they also work well with other brewing methods such as drip coffee makers or pour-overs.
Gran Crema is a mix of South American Arabica beans and Asian Robusta beans, so you can expect a consistent-tasting coffee that blends the best attributes from coffee around the world.
---
3. Lavazza Qualita Rossa
Lavazza's Qualita Rossa is defined by its full body, delicate flavor, and intense chocolate aroma.
These are medium roast beans that can prepare good coffee using any brew method. Although, Lavazza does recommend using an espresso machine.
Qualita Rossa is an expertly selected blend of mainly Brazilian arabica coffee along with robusta beans from Southeast Asia and Africa.
This blend is considered classic Italian, and a cup of this amazing coffee is the perfect way to get a jump on the day.
---
4. Lavazza Gran Espresso
Lavazza Gran Espresso brews a full-bodied cup of coffee with a well-balanced and fragrant aroma. These beans have the flavor profile of chocolate and black pepper, so you can expect a rich flavor experience in every sip!
Lavazza Gran Espresso is a blend of arabica and robusta coffee varieties. The arabica beans are sourced from South and Central America, while the robusta beans are sourced from Africa. This blend creates a unique and intense flavor profile.
Unlike many other Lavazza coffees that can be prepared well by different brewers, it's recommended that you only prepare Lavazza Gran Espresso with an espresso machine.
---
5. Lavazza Qualita Oro Coffee Beans
Qualita Oro was first sold in 1956, so it's one of the oldest and best Lavazza blends on the market today. This unique blend of 100% Arabica coffee is composed of 6 different Arabica varieties from Central and South America.
The beans are medium roasted, and you can expect your cup of coffee to have a smooth, floral flavor with notes of dried fruit.
This coffee brews great in almost any brewer; whether it's an espresso machine, Moka pot, or French Press.
---
6. Lavazza Dek Decaf Espresso Coffee Beans
If you're a coffee drinker who's avoiding caffeine, try Lavazza Dek Decaffeinated. Italian processed and roasted, these beans will give you a true taste of Italian coffee without all the caffeine.
This blend brews a rich, creamy coffee with an aroma of dried fruit and hazelnut.
Dek Decaf is a mix of Arabica and Robusta beans from Brazil and Vietnam. And this exotic mix will give you the strength of the robusta without being too intense.
These beans are best used in an espresso maker, but of course, you can experiment with a drip maker, Moka pot or any other make you'd like!
---
7. Lavazza Crema E Gusto
Crema e gusto blends Arabica coffee from Brazil with Robusta coffees from Indonesia and Africa. This unique combination gives the coffee a rich flavor with notes of spice.
This is a dark roast, so the flavor is fairly intense and full-bodied.
It's no problem if you don't have an espresso machine because these beans can be brewed just as well in a drip coffee maker, French Press, Pour-over, or even as a cold brew.
This one is an intense dark roast with a spiced aroma. The flavor is also rich and full with notes of spice in the background.
---
How To Select The Best Lavazza Coffee Beans?
The key to selecting the best Lavazza coffee beans is to know what you like.
If you like the smoky, bitter, and chocolate flavors of a dark roast, focus on those roasts. Or if you prefer coffee that isn't bitter and retains some of the coffee bean's natural flavor, go with medium or lighter roasts.
Similarly, if you prefer pulling espressos, stick with espresso roast or beans blended specifically for espresso. Or if you like using other coffee makers (like a pour-over), buy blends that work well with other brewers.
Select The Best Roast And Grind Size For Your Brewer
When selecting the best Lavazza beans, your brewer plays a big part.
If you are getting pre-ground beans, you need to be cautious to get the right size for your roast and brewing method.
Let's take a few examples.
Related Posts:
Fine Ground For Espresso Or Moka Pots
The brewing time with espressos is pretty short. So, you need fine coffee grounds to extract maximum flavor in a short time.
Since Moka pot coffee is similar to espresso, you want to use a fine or medium-fine grind for Moka pots as well. Ideally, a grind that's coarser than what you'd use for espresso but finer than what you'd use for a drip machine.
Medium Ground For Drip Coffee Maker Or Pour Over
If you are using a drip machine or pour-over method to make your coffee, a medium or medium-coarse grind would be ideal.
Coarse Ground For French Press
With a French press, the coffee beans are immersed in the water and steeped. Because of that, a coarse grind is normally used to make it easier to filter out the beans.
A coarser grind also ensures that you're not over extracting your coffee during the brewing process.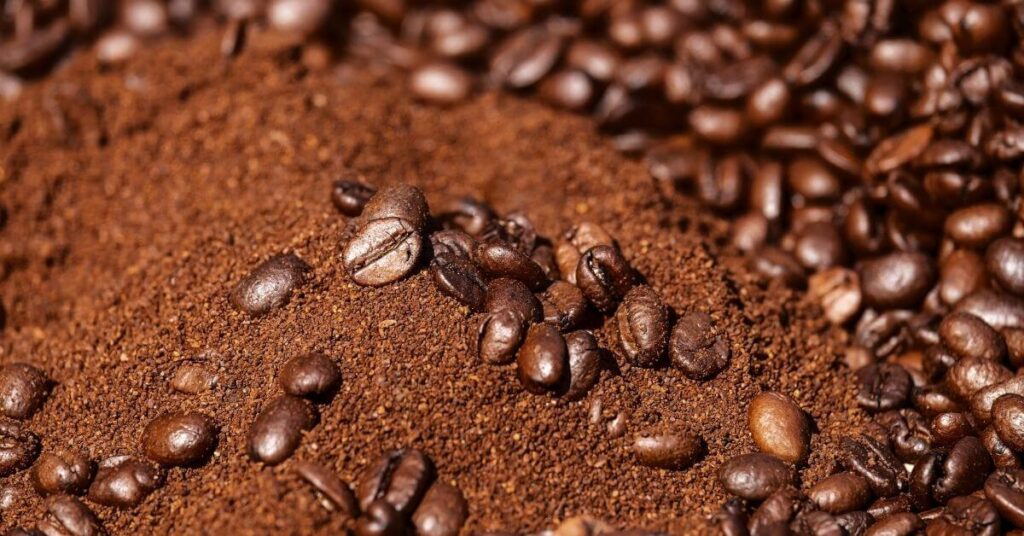 Selecting The Right Roast For Your Brewing Method
Some roasts work well with some brewing methods more than others.
Let's quickly look at the different roasts and see which is best for each brewing method.
Lavazza Light Roasts
Light roasts have most of their natural flavor intact. Because these coffee beans are close to their natural state, their taste is delicate, acidic and they retain much of their caffeine.
Also, as lightly roasted coffee beans aren't exposed to the heat long enough to produce oil, they have a light body or mouthfeel.
If you prefer brewing with drip machines or pour-overs, you may do well with light roasts. But keep in mind that it's harder to extract flavor from these beans, so smaller grinds will extract more.
Lavazza Medium Roasts
Medium roast coffee takes on the flavor of the roasting process while retaining some flavor of the coffee bean.
Medium roast has been caramelized to a point, so it's sweet. They also tend to be balanced and smooth.
Most brewing methods work well with medium roast coffee. So whether you use a drip maker, pour-over, French press, or Moka pot, you should be fine.
Dark Roast
Generally, the darker the roast, the more bitter the coffee gets. The flavor of a dark-roasted coffee bean is straightforward and bold.
Because dark roast beans are roasted for a longer time at hotter temperatures, they lose more moisture. This makes the coffee beans less caffeinated, less dense, and more full-bodied.
The ideal way to brew dark roast beans is with an Espresso maker, Moka pot, or a French Press.
Related Questions:
Why Is Italian Coffee Considered So Good?
Italian coffee isn't necessarily better than coffee from other countries, but that perception does exist.
The reason is that some of the most widely used coffee makers originated in Italy. Namely, Moka Pots and
espresso machines. Because of these inventions, Italy is considered the epicenter of good coffee.
Many of the most famous coffee drinks also originated in Italy. Cappuccino, Espresso, Latte, Macchiato, etc. Each of these coffees builds on Italy's reputation for amazing coffee.
Which Is The Smoothest Lavazza Coffee?
If you're looking for the smoothest coffee I'd recommend either the Super Crema (#1 on our list) or the Qualita Oro (# 5 on the list).
While Super Crema is definitely smooth and made to be so, it's a blend of Arabica and Rubsta coffees. On the other hand, the Qualita Oro is 100% Arabica and also has a smooth creamy texture.
So, if you want a smooth coffee that's a bit more intense, go with the Super Crema, otherwise, try the Qualita Oro.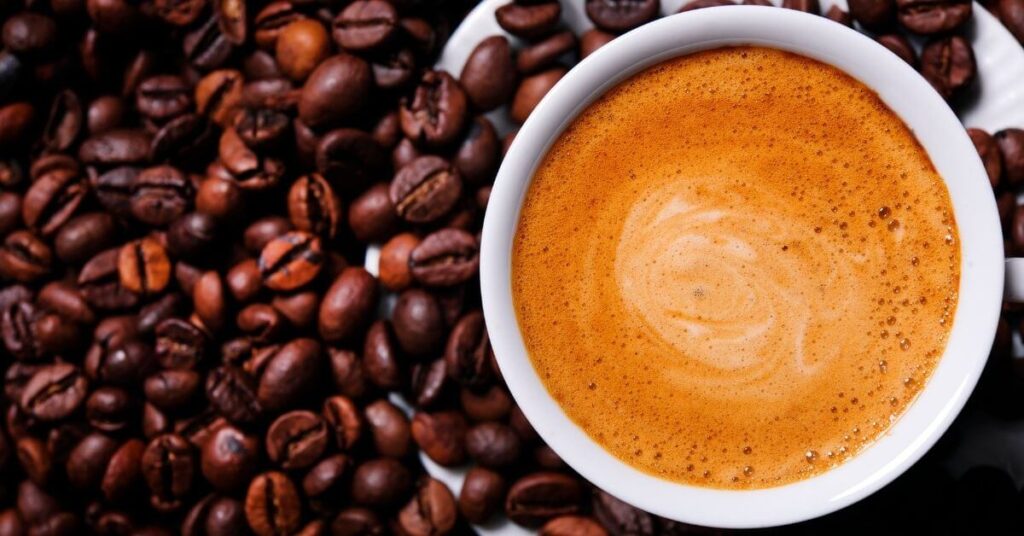 Is Lavazza Coffee Good Quality?
As a company, Lavazza has been around since 1895 and is one of Italy's (and the world's) most popular coffee brands.
With its history and popularity, Lavazza coffee is definitely of good quality!
Is Lavazza Coffee Strong?
Lavazza's coffee does tend to be strong. While they do make some light roast and delicate coffees, many of their blends are geared towards espresso.
What Type Of Beans Does Lavazza Use?
Lavazza uses coffee beans imported from all around the globe. This includes various countries in, South America, Central America, Africa, and Asia.
Most of their blends are a mixture of Robusta and Arabica beans from these various regions. But some of their coffees are 100% Arabic.
The ultimate origin and variety of beans you get will depend on the blend.
The Bottom Line – Best Lavazza Coffee
Lavazza is one of the most popular coffee brands in Italy. The company has been around for over a hundred years and is known for its high-quality blends.
There's also no shortage of Lavazza blends to try. So whether you enjoy light roast or dark, or whatever your preferred brewing method is, Lavazza has something for you.
We've recommended 7 of the best Lavazza coffee blends we could find. From smooth delicate coffees to intense creamy medium espresso roasts. Each one can brew a phenomenal cup, so they're all worth a try.
If you have a favorite Lavazza blend, let us know about it in the comments below!
Cheers Coffee Lovers!

KEEP READING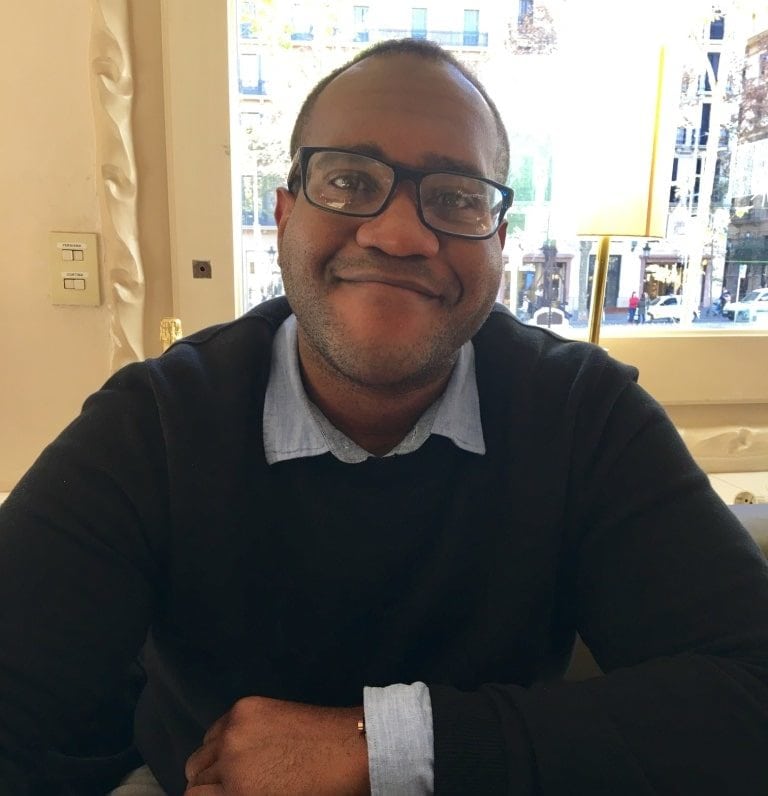 Oliver is co-owner of Coffee Break Lovers. The only thing he loves more than the process of brewing coffee is drinking it.