If you're in the market for a quality espresso machine, chances are you've come across the Breville vs Delonghi debate. Both brands are top competitors in the espresso machine market, but what's the difference, and which one is best?
In general, Breville is known for making pricier machines that require more skill to use. Delonghi machines, on the other hand, tend to be cheaper, smaller, and are great for beginners.
In this post, we're going to cover the differences between Breville vs Delonghi and give your our recommendations for De'Longhi and Breville espresso machines at different price points.
So, if you're still not sure whether a Breville or Delonghi would bring more joy to your kitchen, read on!
Breville In Summary
You might be surprised to learn that Breville is an Australian company.
They make all types of small household appliances besides espresso and cappuccino machines. And since its founding in 1932, Breville has only grown in popularity until it became what it is today.
Breville delivers its wide product range to around 70 different countries across the globe and is most widely known for its toasters, blenders, and espresso machines.
As a company, Breville is among the top brand names in the espresso machine market, and its coffee machines are widely considered to be very high-quality.
Related Posts:
DeLonghi in Summary
Founded in 1902 in Italy, the DeLonghi company used to be known as a huge producer of heaters and air conditioners.
But fortunately for us, DeLonghi got into the espresso market. And they became most widely known for their DeLonghi Artista Series super-automatic machines.
Nowadays they're one of the best espresso machine makers out there, known for making less expensive and entry-level espresso makers.
1) Breville vs DeLonghi: $500 -$1,000 Espresso Machines
Both Breville and De'Longhi sell espresso machines that fit a variety of budgets. Since there are so many out there, we're just going to look at our top choice from each company.
But that was easier said than done. In the $500 to $1,000 price range, there were several Breville's and DeLonghi's to choose from. There's the Breville Barista Touch, Barista Express, Delonghi Magnifica, La Specialista, and several others.
But in the end, our top choices here were the Breville Barista Express and the Delonghi La Specialista.
---
---
The Breville Barista Express espresso machine is our #1 choice. It's stainless steel, semi-automatic espresso machine, which means it does require some skill to use, but not much!
This espresso machine comes with digital temperature control, steaming wand, bean hopper, and burr grinder. It can even make single or double shots! With everything the Breville Barista offers, its espresso bar capabilities are undeniable.
Features
Power
With 1600 watts of power, the Breville Barista Express only takes a few seconds to reach the perfect water temperature and will have your espresso ready in under a minute!
Grinder
This semi-automatic Breville espresso machine comes with a conical burr grinder attached. This means your beans will always be as fresh and evenly ground as possible! This espresso machine also has a grind size dial so you'll have total control over the grind size.
Digital Temperature Control
The digital temperature control on this Breville espresso machine means that you don't have to guess your brewing temperature. You have perfect temperature control which allows you to get the perfect extraction.
Steam Wand
And of course, the Breville Barista Express comes with a milk frothing wand! Bring out the flavor of your milk, give it some texture and even create latte art with the feature.
As you can see the Breville Barista Express comes with a ton of features (which is why it's one of our favorites!)
---
---
The DeLonghi La Specialista is stainless steel, a semi-automatic espresso machine with tons of features. But don't let that intimidate you, it's super easy to use!
Features
Although this isn't a super-automatic espresso machine, this one makes things so easy it might as well be! It helps you grind, tamp, and even does the milk frothing for you!
Sensor Grinder Technology
The DeLonghi La Specialist makes grinding easier than ever. The bean sensor ensures that you won't run out of beans while grinding. And you'll always get a consistent grind for the best espresso.
Smart Tamping
Unlike with other espresso machines, you don't even have to remove the portafilter from this De'Longhi. Once the beans are ground, simply pull a lever to tamp your coffee at the right pressure every time! No muss, no fuss!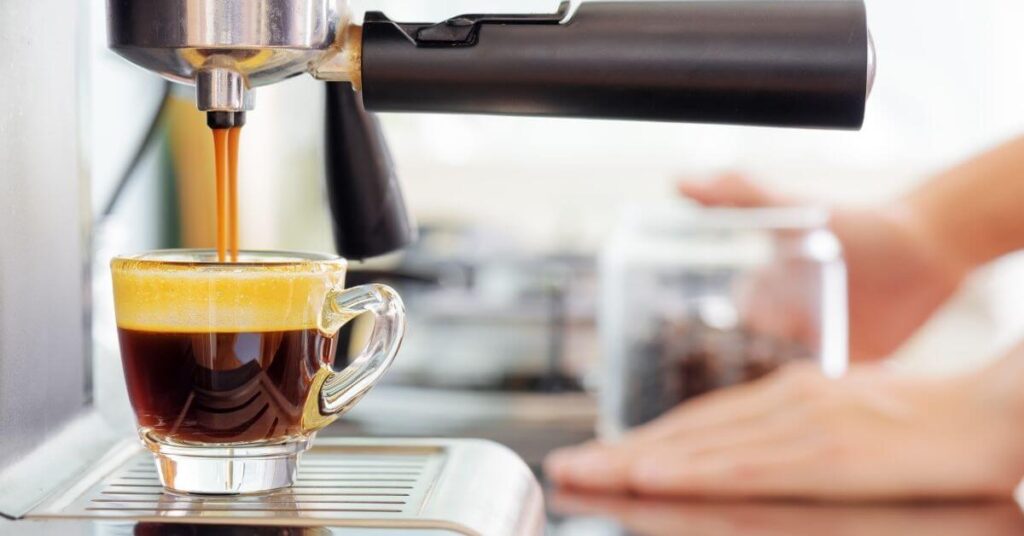 Dual Heating
La Specialist espresso machine comes with two independent heating systems. One heating system for extracting coffee at the optimum temperature. The other is for steaming or frothing milk.
This ensures that you're immediately able to prepare your drink with little wait time.
Advanced Latte System
The DeLonghi La Specialista espresso machine has an advanced latte system that texturizes your milk for you.
Simply place your cup under the wand and choose what you want; whether it's micro-foam for making latte art or a nice froth for your cappuccino.
---
Which Is The Best Espresso Machine?
Both the Breville and DeLonghi espresso machine have their good points.
But if you want a machine that requires a bit more skill to use, go with the Breville. If you want an espresso machine that makes things as easy as possible, then go with the De'Longhi.
Breville vs DeLonghi Machines Under $300
If you are looking for a coffee machine under $300, Breville and DeLonghi both have awesome semi-automatic machines to choose from.
In the Breville corner, we've got the semi Breville ESP8XL Cafe Roma. And for the DeLonghi, we've got the DeLonghi 15 Bar Pump Espresso Maker.
---
---
The Breville ESP8XL Cafe Roma is a great espresso and cappuccino maker for beginners. It's stainless steel and easy to operate.
You can also use ground coffee as well as pods, so if you're an entry-level barista who sometimes likes pods and sometimes fresh ground coffee, this machine is a great option!
Features
Thermoblock heating system
Thermoblock heating is common in entry-level espresso machines (as opposed to a boiler in advanced machines). Years ago, thermoblock systems had a bad reputation for unstable heating. But now, Breville's thermoblock technology is much improved and can make sure your espresso is brewed at the perfect temperature every time!
Dual Wall Portafilter
Since the Breville Cafe Roma is an entry-level machine, it comes with a dual wall filter. A dual wall portafilter allows more pressure to build up during the brewing process, so you can get crema even from pre-ground or older beans.
Steam Wand
A steam wand is totally necessary if you want cappuccinos or lattes! The steam wand lets you get that texturized and flavorful milk you need.
Warming Plate
With the warming plate, you don't have to worry about your coffee going cold on you. With this feature, you can brew your espresso and even if you forget, it'll sit there warmly waiting until you return.
---
---
This DeLonghi machine is another highly rated, entry-level espresso machine that can create a great espresso.
Features
Two Separate Thermostats and Thermoblock system
With two thermometers you can control the water and steam pressure separately. And with the thermoblock system, you'll always get your espresso or cappuccino at the perfect temperature.
Rapid Cappuccino System
This DeLonghi maintains the optimum water temperature so you can brew cup after cup without having to wait.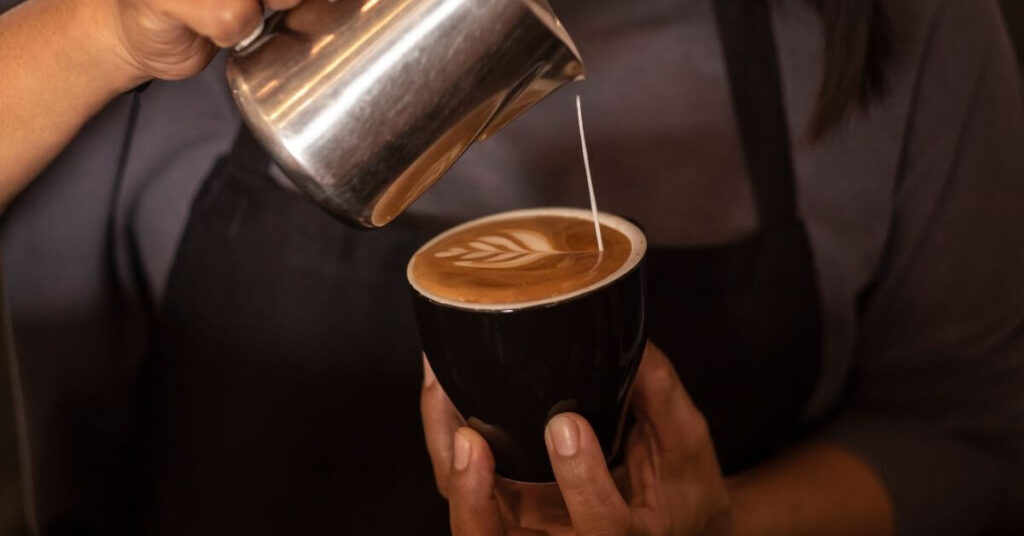 Single or Double Shot
The 15 Bar Pump Espresso Maker comes with a filter holder that can hold one shot, two shots, or even an espresso pod if you don't feel like grinding coffee beans!
Milk Steamer
Naturally, this machine comes with a milk steamer. Always give your milk that velvety texture needed for a great cappuccino or latte.
---
Breville vs DeLonghi – Nespresso Machines
What makes Nespresso special is its patented espresso machine technology and coffee capsules.
Their espresso machines can read the barcode on each capsule and adjust the machine settings accordingly to pull the perfect cup of espresso.
So, how do DeLonghi and Breville fit into this?
Both of these companies work with Nespresso to manufacture their patented espresso machines. So, even though you'll see some Nespresso by Breville and some by De'Longhi, there's not much difference between the two.
So what are some of the most popular Nespresso out there by Breville or Delonghi? Let's look at a few!
---
This is a super-automatic espresso machine, which means you get a cup of espresso at the push of a button! However, it only works with Vertuo capsules.
The Vertuo is a compact little machine, so it won't take up much kitchen space. But don't let its size fool you – it comes with a load of features.
Features
Free Starter Pack
The Vertuo comes with a starter pack of 12 capsules with individual aromas. The origin and blend of each coffee blend is carefully chosen which ensures an amazing coffee experience no matter which flavor you choose.
Centrifusion Technology
Nespresso uses its patented technology to brew your espresso. The process, called "Centrifusion" causes the capsule to spin up to 7,000 times per minute. While spinning, the water is blended with the ground coffee, producing espresso with the perfect crema.
Related Posts:
Multiple Cup Sizes
With the push of a button, this espresso machine can brew 5 different cup sizes.
Alto Coffee (14 oz),
Coffee (8 oz),
Gran Lungo (5 oz),
Double Espresso (2.7 oz)
Espresso (1.35 oz)
And with its 40 oz water tank, you can brew several cups before you need to refill!
Blend Recognition Technology
The Vertuo's extraction system scans the barcode on the rim of each capsule. Based on the barcode, the Vertuo can adjust its brewing parameters to make the perfect cup of coffee every time!
Milk Aerator
The Breville Vertuo comes with an aAeroccino 3 Milk Frother. While it's not a milk steamer, the aerator can give you the froth needed for coffee-based drinks like lattes and cappuccinos.
---
---
The VertuoPlus is another highly rated espresso maker. It comes with simple button interfaces and uses Nespresso's proprietary technology to provide the ultimate brewing experience.
As always, these Nespressos use capsules packed with high-quality ground coffee. The origin and roast of the coffee ensure an amazing espresso.
Features
Free Starter Pack
As with the Breville Vertuo, the DeLonghi VertuoPlus comes with a free starter pack of capsules. Each with its own unique aroma profile.
Multiple Cup Sizes
The VertuoPlus can also brew up to 5 cup sizes with the push of a button.
Alto Coffee (14 oz),
Coffee (8 oz),
Gran Lungo (5 oz),
Double Espresso (2.7 oz)
Espresso (1.35 oz)
Like the Breville, the standard water reservoir is 40 oz, however, there's a deluxe option that offers 60 oz.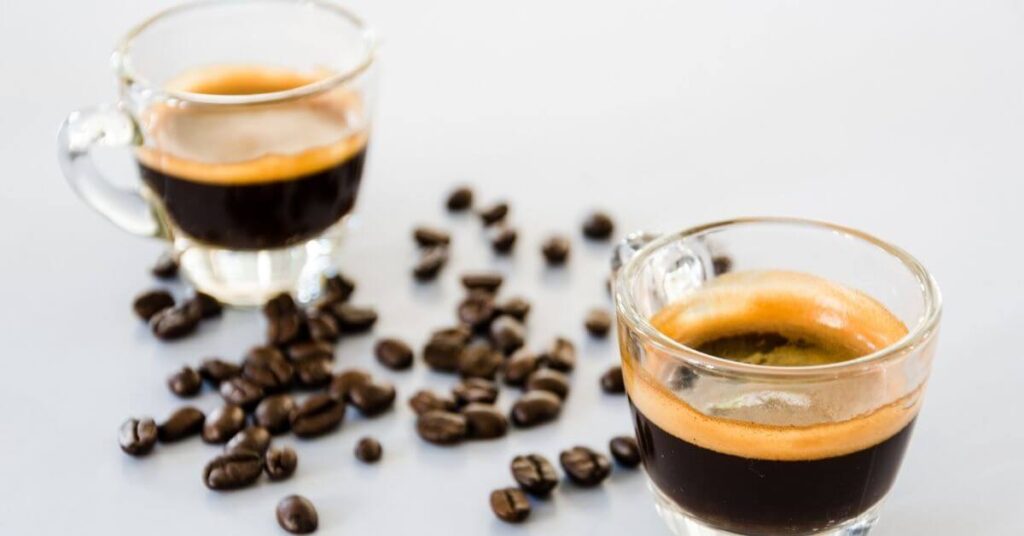 Blend Recognition Technology
The VertuoPlus only works with Vertuo capsules. Each capsule comes with a unique barcode that's scanned by the machine.
After scanning the barcode, the VertuoPlus will automatically adjust the machine settings to brew an amazing cup with the perfect crema every time!
---
Which Nespresso is Best – De'Longhi vs Breville?
The Breville and DeLonghi machine are both easy to use and make incredible espressos. And both brands are pretty similar, which makes it difficult for comparison buyers to choose between them.
Both are super-automatic machines that use the same "Centrifusion" technology and capsules.
Thanks to these barcode-enabled capsules, you don't have to adjust the settings of the machine. The Breville and DeLonghi machines both read the barcodes and adjust the settings accordingly for the perfect brew.
Moreover, with removable water tanks, both the machines are easy to clean and maintain. Also, they both come with customer service if you're not sure how to operate the machine.
As you can see, both are pretty similar, but there are a few differences that can help you choose between these two.
Both the DeLonghi and Breville espresso machines come with a standard 40 oz water reservoir. But the DeLonghi has the option of a 60 oz water tank.
The Breville can come bundled with a milk aerator.
The DeLonghi is slightly bulkier and takes up more counter space than the Breville.
The Breville can hold more capsules in its container.
DeLonghi vs Breville – The Bottom Line
If you've got a bit more money to spend and already know your way around an espresso machine then you might go with a Breville. On the other hand, if you've never used an espresso maker and have a tighter budget, one of DeLonghi's super-automatic espresso makers may be what you're looking for.
But no matter where you fall on the Breville vs DeLonghi debate, you're going to get a good espresso!
We hope this DeLonghi vs Breville comparison has given you a better idea of what they both have to offer!
Cheers, coffee lovers!

KEEP READING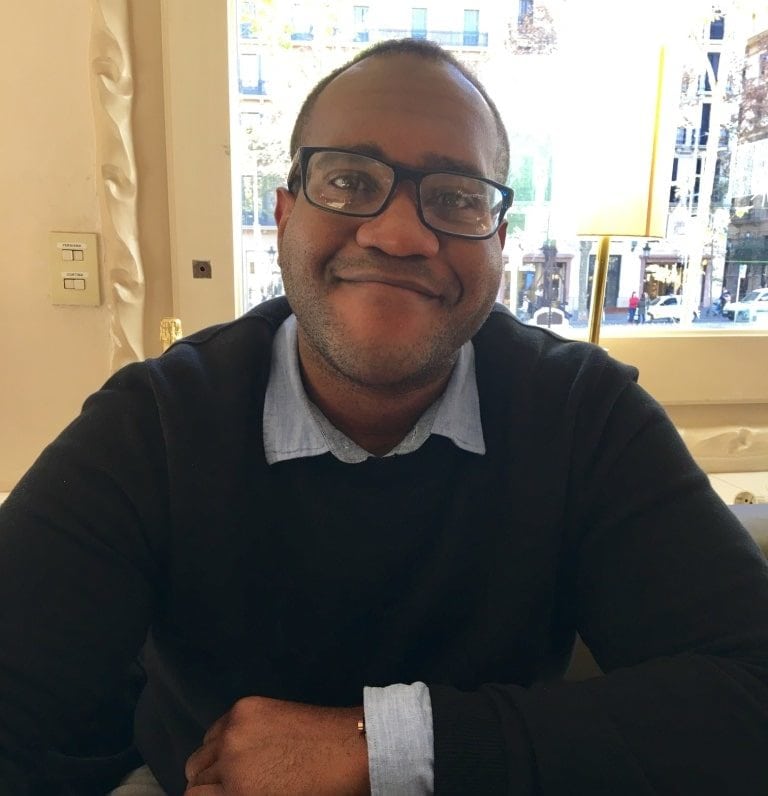 Oliver is co-owner of Coffee Break Lovers. The only thing he loves more than the process of brewing coffee is drinking it.