Kenyan coffee is so well-known for its high quality, that even casual coffee drinkers are familiar with it. But if you haven't tried these beans before, you may want to know what Kenyan coffee tastes like before purchasing a bag.
In general, Kenyan coffee has a full-bodied mouthfeel with high notes of citrus and undertones of chocolate and berries. While the taste profile is complex, it is also well-balanced. However, because Kenyan coffee is grown in many regions, the flavor of Kenyan beans will vary slightly.
If you want to know more about
why Kenyan coffee tastes the way it does,
how region affects these flavors and
what brands we recommend if you want great tasting Kenyan beans,
then keep reading!
What Does Kenyan Coffee Taste Like?
Kenyan coffee is especially known for its bright citrus acidity and tones of chocolate and berries.
You can also expect a robust flavor that immediately hits your palate, a vaguely floral aroma, and the wine-like aftertaste common to African coffees. (Check out our post to learn more about African coffees.)
However, because Kenya is a huge country with several coffee-growing regions, not all Kenyan coffee will taste the same.
Here's a breakdown of Kenya's coffee growing regions and how each region's coffee tastes:
| | | |
| --- | --- | --- |
| Region | Coffee Taste Profile | Region's Description |
| Central Region | Sharp citrus with notes of chocolate and fruit. | Full of volcanic soil, Mount Kenya and the Aberdare Mountain range are located in Kenya's Central region. Around 60% of Kenya's coffee is grown in this region. |
| Western Region | Full-bodied with sharp notes of citrus | Coffee in this region is grown on the slopes of an extinct volcano, Mount Elgon, located near the Kenya/Uganda border. |
| Eastern Region | Fruity and smooth | This region is arid and semi-arid due to a lack of rainfall. Coffee is grown in hilly areas. |
| Nyanza Region | Sweet and creamy with tones of nuts and fruit | This densely populated region is near Lake Victoria, gets regular rainfall, and has rich, fertile soil. |
| Rift Valley Region | Fruity chocolate taste with medium acidity | This region is known for its mild temperature. Coffee is grown in the highlands in rich, volcanic soils. |
Central Region Coffee Tastes Citrusy And Fruity Chocolate
If you want Central Region coffee, look for single-origin beans that were grown in Mount Kenya, the Aberdare Mountains, or one of these four counties:
Kiranyaga
Nyeri
Kiambu
Muranga
Kenya's Central Region produces most of the country's coffee. So, when people describe the taste of Kenyan coffee, they're usually describing coffee from the Central Region. But even the 4 counties produce coffee with slightly different tastes.
Beans grown in Kiranyaga and Nyeri have the bright citrus and fruity chocolate flavors associated with Kenyan coffee. While coffee from Kiambu and Muranga is a bit more mellow.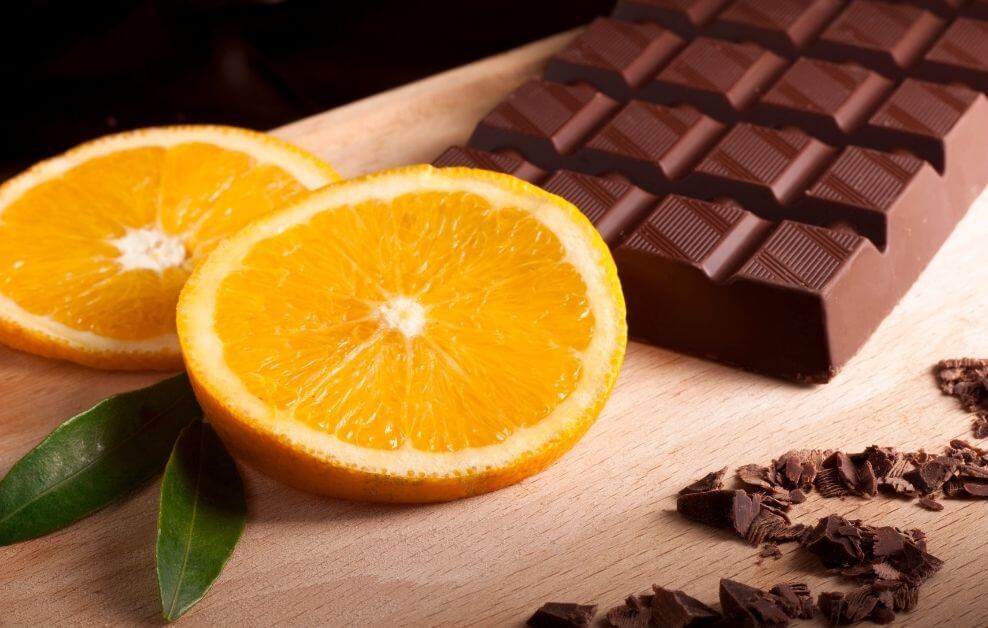 Western Region Coffee Has Sharp Citrus Notes
To try beans from Kenya's Western Region, search for single-origin beans from one of the following counties:
Bungoma,
Kakamega or
Vihiga
Each of these counties is on the foothills of Mount Elgon near the Kenya/Uganda border.
If you decide to try Kenyan coffee from this region, you can expect it to be full-bodied with bright acidity and sharp citrus notes.
Eastern Region Coffee Tastes Fruity With Medium Acidity
Look for coffee beans from one of these counties:
Machakos,
Embu,
Makueni,
Tharaka Nithi,
Meru
While this region is drier than the western and central regions, the soils are rich and volcanic. This gives the beans a great taste profile that's less acidic but still fruity and silky.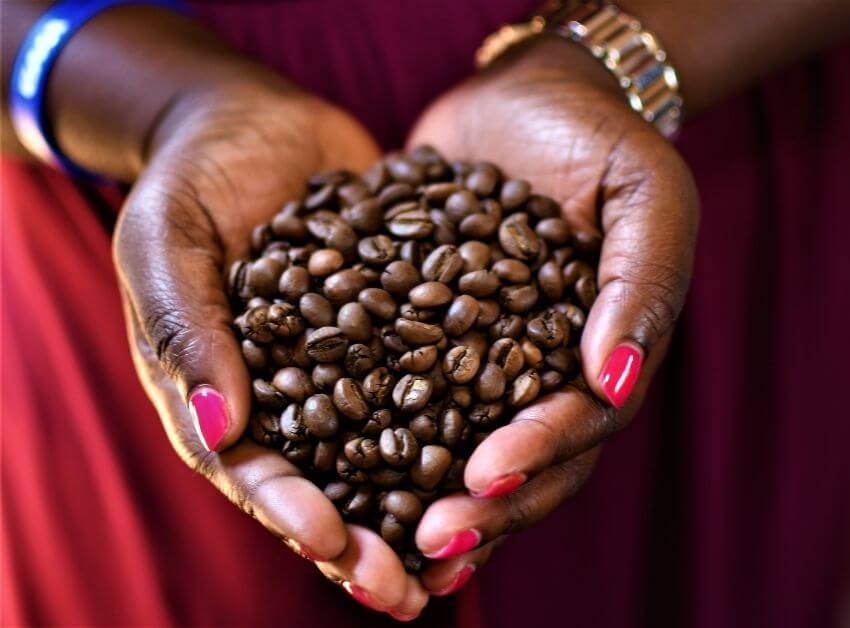 Nyanza Region Coffee Tastes Sweet, Fruity and Nutty
Most coffee in this region is grown in the following counties:
Kisii,
Nyamira,
Migori
Homa Bay
So, look for Kenyan coffees from these areas if you want to taste Nyanza Region coffee.
Because it regularly rains in this region the beans grown here are less pungent, sweet, and creamy with notes of fruit and nuts.
Rift Valley Coffee Tastes Of Mild Citrus And Fruit Chocolate
Kenyan coffee from this region is mostly grown in the highlands to the west of the Rift Valley. Look for beans sourced from:
Kericho,
Nandi,
Bomet,
Transnzoia or
Kipkelion
You can expect coffee from these areas to have the citrusy notes and fruity chocolate undertones associated with Kenyan coffee, but the acidity is toned down.
"When people describe the taste of Kenyan coffee, They're usually describing coffee from the Central Region"
Kenya's Altitude And Soil Increases Sweetness
Kenya's coffee-growing regions are saturated with volcanic ash. this soil is famous for being extremely fertile and ideal for growing coffee plants.
And because Kenyan coffee grows at high altitudes, the plants grow slower. This slow growth gives the coffee bean additional time to develop more complex flavors.
(Kenyan coffee is actually considered a Single High Grown (SHG) Coffee. If you'd like to learn more about this classification, check out our post on SHG Coffee.)
Besides that, there's one more benefit to volcanic soils and high altitudes; they both encourage good soil drainage. Good drainage protects the nutrients in the soil while allowing the plant's roots to grow deeper.
This combination of nutrient-rich soil and slow development increases sugar concentration and is the main reason Kenya's coffee is so good.
Related Posts:
Kenya's Wet Processing Method Increases Quality And Flavor
After being harvested, most Kenyan coffee beans are wet-processed (which is a method for separating the coffee bean from the fruit pulp). Wet processing has certain built-in advantages for improving the quality and taste of Kenyan coffee.
For starters, the coffee cherries are placed in containers of water. Ripe fruit will sink to the bottom. Unripe fruit (which has a lower density and worse flavor) will float to the top where they can be easily removed.
Second, wet processing techniques are better at preserving the coffee's acids and natural flavors better than dry processing.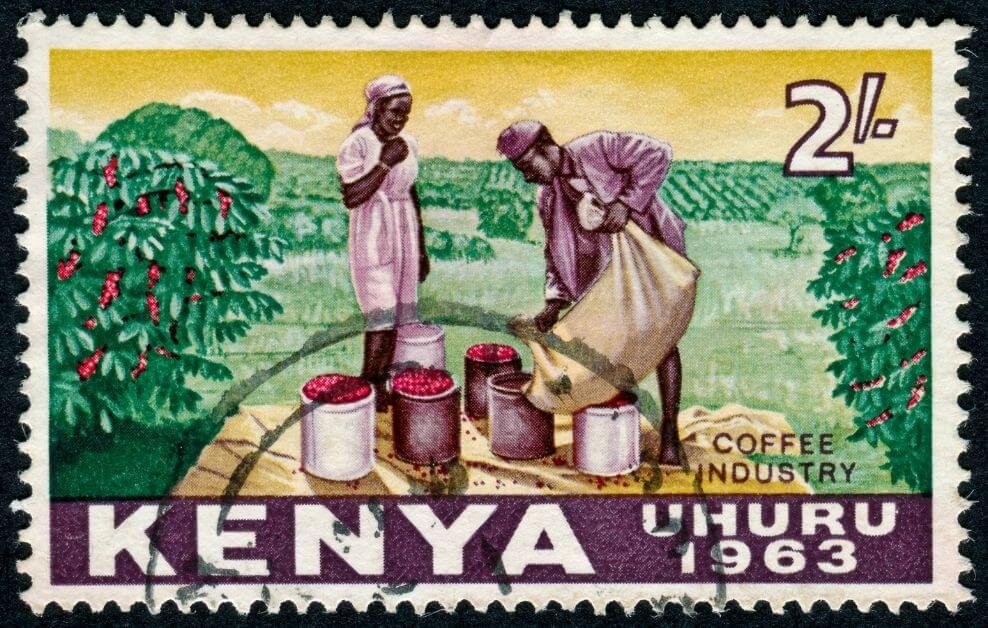 Kenya's Grade AA Coffee Contains More Flavorful Oils
The Kenyan Coffee Board created a grading system that rates beans by their size, shape, color, and density. The largest beans are considered premium (Grade AA) while smaller beans are considered inferior.
Larger beans are believed to contain more aromatic oils which increase the taste and aroma profile of the coffee.
So, if you want to enjoy the most flavorful and aromatic Kenyan coffee, be sure to look for Grade AA.
Kenyan Arabica Tastes Sweeter And More Complex Than Robusta
Both Robusta and Arabica beans are grown in Kenya and each type of bean has a completely different flavor profile.
Robusta beans are hardier and easier to care for, but they have a flat and bitter taste. These beans are generally used as a filler to create blends.
On the other hand, Arabica beans are delicate, with a sweeter and more complex flavor. These beans grow at higher altitudes and are of higher quality.
Because of Kenya's high altitude, fertile soil, and reputation for gourmet coffee, most Kenyan farmers grow Arabica.
Best Kenyan Coffee Beans To Try For The Best Flavor
Volcanica's Kenyan AA
These Kenyan AA coffee beans are single-origin from the Nyeri Estate (in the Central Region). They're medium/light roast that you can fully expect to have the full-body, bright acidity, and fruity undertones Kenyan coffee is known for.
If you want to try these amazing Kenyan beans for the first time, check the price on Volcanica's site.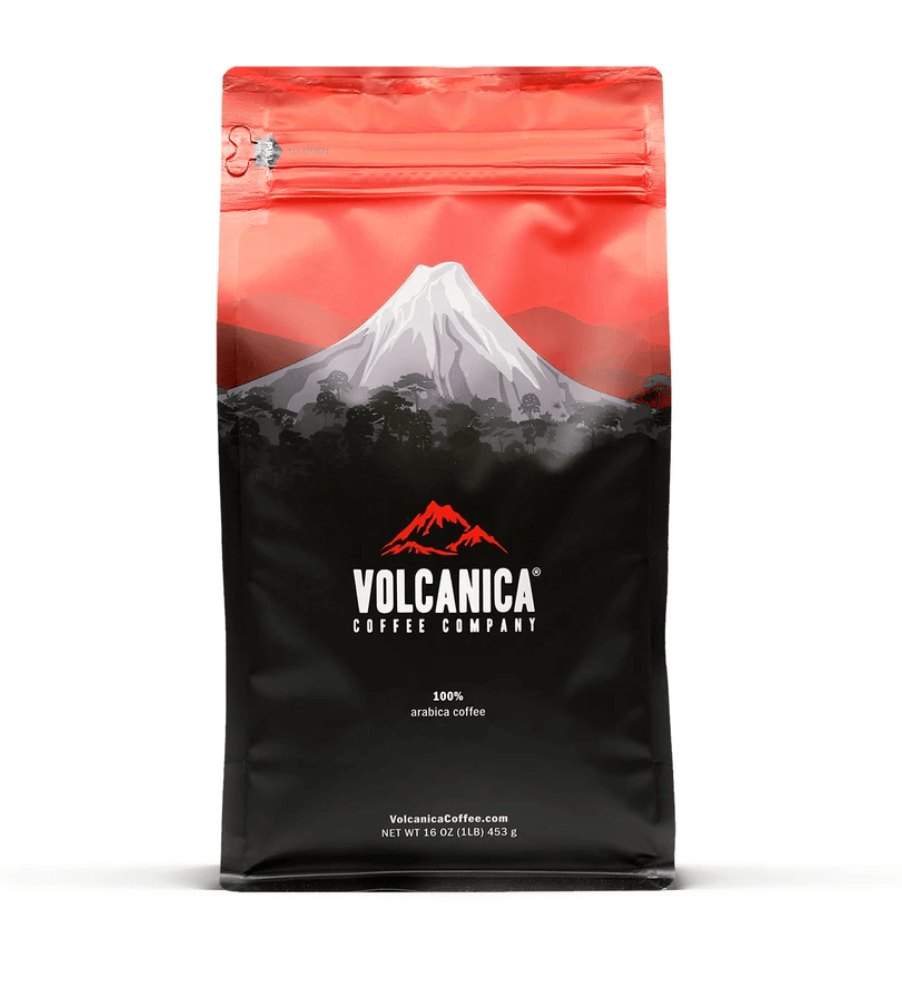 ---
Allegro Coffee Kenya Grand Cru
Allegro Coffee is owned by Whole Foods. They're committed to sustainability and ethical sourcing so you can feel good about buying these beans.
This Kenyan coffee is single-origin, grown between Mt. Kenya and the Aberdare Mountains in Kiambu.
The beans are light roast, so their acidity and natural flavors of blackberry, currant, and red wine will be prominent.
If you are ready to give these beans a shot, check out Kenya Grand Cru on Amazon.
---
Volcanica's Kenya Peaberry
Last but not least is the Kenyan Peaberry. Peaberries are sought-after by coffee connoisseurs because they're believed to be a finer quality.
I can tell you that Peaberry coffee is my favorite and I get a bag whenever I can! These beans are sourced from the Nyeri highlands and have notes of fruit and citrus.
They're medium roasted, so the beans' sugars have been caramelized while still retaining some of the bean's natural flavors.
If that sounds down your alley, you can buy Kenya Peaberry from Volcanica.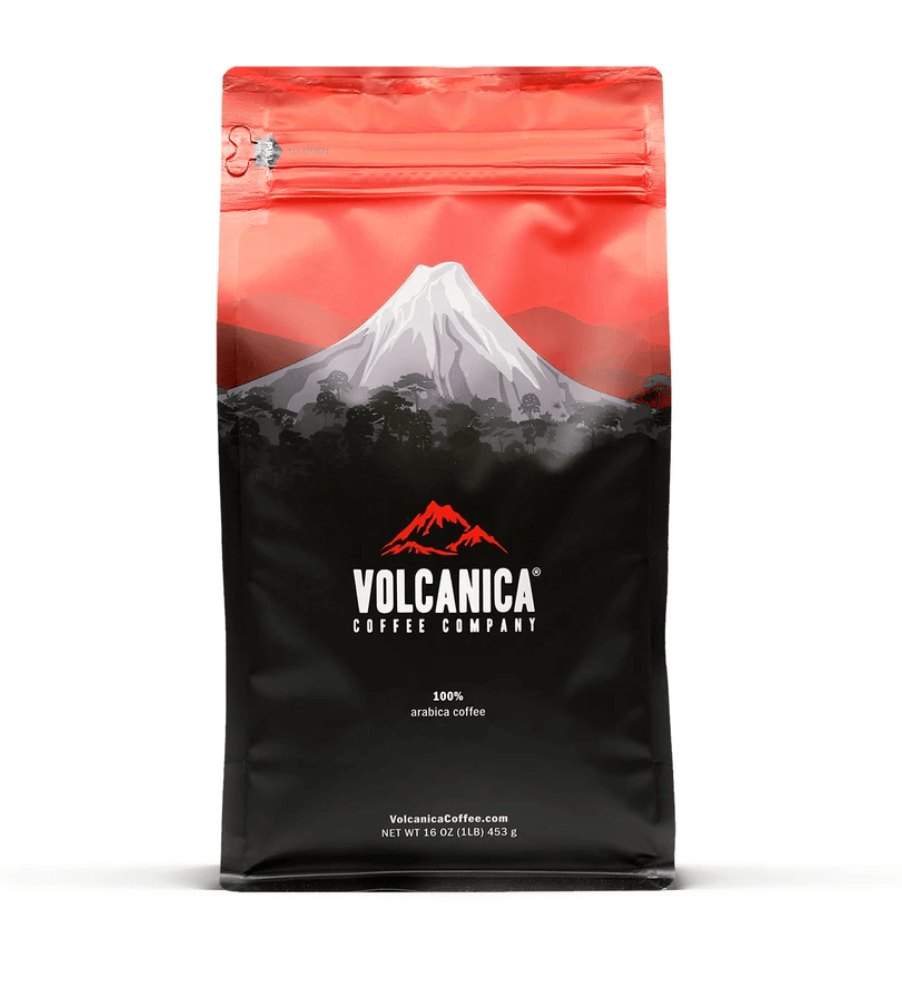 ---
Key Takeaways
Kenyan coffee is generally known for its sharp citrus notes and undertones of berries and chocolate.
There are several regions in Kenya and coffee can taste slightly different from region to region
Kenya's altitude, soils, and processing methods are what makes their coffee taste so good
Cheers Coffee Lovers!

KEEP READING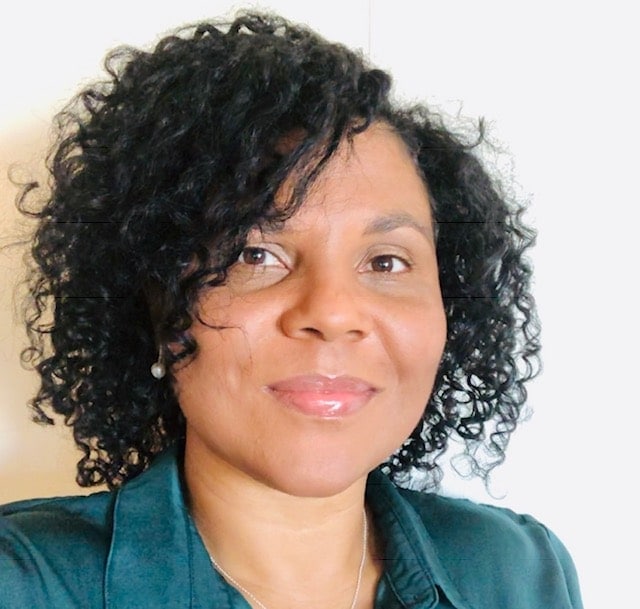 Idalmis is co-owner of Coffee Break Lovers. She is a Cuban coffee enthusiast that is passionate about coffee and coffee culture.