Since most Moka Pots are made from aluminum, very few of them work on an induction stove. Fortunately, there are a few out there that are designed to work with these types of stoves. But what's the best induction Moka Pot and where can you find them?
The Bialetti Venus is one of the best induction Moka Pots available today. The Bialetti brand is widely regarded as the gold standard for Moka Pots and this one lives up to the reputation. It's a stainless steel brewer that has a modern design, is easy to use, and brews a great cup of coffee.
So, if you're looking for the best induction Moka Pot, I'd recommend picking up a Bialetti Venus on Amazon.
Or maybe you already have a Moka Pot but just realized that it doesn't work on your induction stove. In that case, why not pick up an induction adapter instead of buying a brand new Moka Pot? (Link to Amazon.)
However, if you want more great Moka Pot options to choose from, keep reading!
1) Bialetti Venus
The Bialetti Venus is a stainless steel Moka Pot that's capable of working on induction stoves. And unlike other Moka Pots that fade and develop spots over time, the Venus is designed to maintain its shiny exterior after prolonged use.
This is because the Bialetti Venus is made with 18/10 stainless steel (steel containing 18% chromium and 10% nickel). This ratio of metals is the highest quality which makes the steel, strong, resistant to high temperatures, and extremely anti-corrosive.
The Venus offers 4-cup, 6-cup, and 10-cup sizes, and is most commonly available in the color silver. However, you can also find blue and copper-colored ones on Amazon.
Just be aware that the blue Bialetti Venus is not induction-capable while the copper ones will work on induction.
Pros
Made by Bialetti, the original Moka Pot inventor
Constructed using the highest quality stainless steel
Available in silver and copper colors
Cons
Pricey
The blue Bialetti Venus is not induction compatible
2) Bialetti – Moka Induction
The Bialetti Moka Induction is also a great option if you need a Moka Pot for your induction stove. But why choose this Bialetti model over the Venus? Well, there are a few key differences between the two.
the materials
the colors
the sizes
First, the Bialetti Moka Induction is made of stainless steel and aluminum. The base of the pot that touches the induction stove is stainless steel. However, the upper chamber is made of aluminum.
Second, the Moka Induction is available in red and black, so if you want a more colorful coffee maker, this one has the advantage over the Venus.
Lastly, the Moka Induction is smaller than the Venus. The sizes available are 2-cups, 4-cups, and 6-cups. So, it's a better option if you prefer to make smaller amounts of coffee.
Pros
Made by Bialetti, the original Moka Pot inventor
Different color options
Its small size makes it great for single people
Cons
Expensive
The top chamber is made of aluminum
3) GROSCHE Stovetop Espresso Maker
The GROSCHE Stovetop Espresso Maker is a popular brewer that works on any type of stove, including induction. It's made out of 18/8 stainless steel (steel infused with 18% chromium and 8% nickel), which makes it strong, durable, and anti-corrosive.
GROSCHE is available as a 6-cup or 10-cup, so it's best suited for houses that have multiple coffee drinkers.
This particular coffee maker comes in two designs as well. It's either silver on top and brushed black on the bottom, or you can find their silver on the bottom and black on top.
Either way, it's 100% stainless steel and both versions work equally well on induction stoves.
Pros
100% stainless steel
Sturdy and durable
Cons
Only two sizes are available
Some areas are hard to clean
The handle may get hot
4) Easyworkz Diego Stovetop Espresso Maker
The Easyworkz Diego Stovetop Espresso Maker is another Moka Pot that's well received by coffee drinkers. It's made from 18/8 stainless steel, so it's quite durable and should maintain its shine over several brews.
This Moka Pot has limited color availability. The base model is completely silver, but there's another version where the bottom chamber is brushed black while the top chamber remains silver.
The Easyworks brewer is available as 4-cups, 6-cups, or 12-cups. This means it offers the largest Moka Pot available on our list and is a great option if you're looking for a brewer for the office or you've got a lot of coffee drinkers at home!
Pros
Cheaper than Bialetti
Available in small and large sizes
Cons
Limited colors
Smooth, metal handle
Related Posts:
5) LuxHaus Stovetop Espresso Maker
The LuxHaus Stovetop Espresso Maker is a 100%, stainless steel brewer that works on induction stoves as well as any other heat source.
It's highly regarded for making delicious coffee, but the main advantage of the LuxHaus is its price. It's much cheaper than the Bialetti and other similar brewers but still receives great reviews.
The LuxHaus is available as a 3-cup, 6-cup, or 9-cup, so whether you want a little or a lot of coffee, they've got the right size for you.
As with most stainless steel Moka Pots, the LuxHaus does not have a wide range of colors available and is currently only available in silver.
Pros
Cons
Difficult to pour when full
Only available in silver
Related Posts:
Key Takeaways – Best Induction Moka Pot:
Cheers Coffee Lovers!

KEEP READING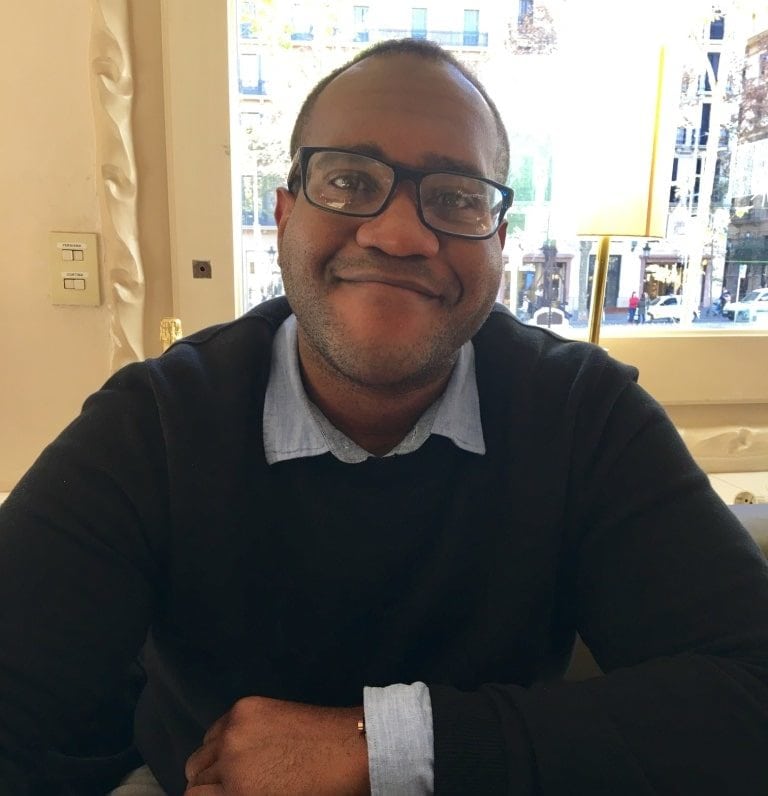 Oliver is co-owner of Coffee Break Lovers. The only thing he loves more than the process of brewing coffee is drinking it.